ARMIS + SERVICENOW
Close the CMDB visibility GAP for unmanaged and IoT devices
"The number of connected devices that make their way into the enterprise grows every day. Analyst firm IDC estimates 42 billion connected IoT devices by 2025, while Juniper Research says there will be 83 billion by 2024. Whatever the actual number is, with Armis and ServiceNow, you can ensure these devices won't go unnoticed."

ARMIS

Juniper Research
A unified, agentless approach to asset management 
Armis® provides unified asset visibility and security in a single platform purpose-built for this new threat landscape of connected devices. It includes detailed device profiles and risk assessments to understand better and reduce your attack surface and continuously analyze every device to dynamically update risk scores in real-time so you can mitigate risks proactively.
The ServiceNow® Configuration Management Database (CMDB) is an easy-to-use, cloud-based single system of record for infrastructure and service data that helps you better understand your IT environment, including asset management, compliance, and configuration management. Together, Armis and ServiceNow provide a unified asset management solution for any device—managed, unmanaged, IoT, medical, OT, and more—in any environment.
Fast, frictionless deployment and integration 
Getting started with the Armis platform is fast and easy. It's agentless, completely passive, and requires no additional hardware, which helps reduce deployment time and effort for IT or security teams, even in large, global, and complex environments. And, with our apps and connectors, which you can install right from the ServiceNow Store, integration between the two platforms is straightforward and fast, so you can get started seeing more devices—and more value—from your ServiceNow CMDB right away.
KEY BENEFITS
Identify and classify managed, unmanaged, and IoT devices in real-time

Monitor device activity to true-up your CMDB with new device details

Create tickets for any device automatically to help identify and resolve issues quickly
Download Solution Brief
Why contact NEWCOM?
NEWCOM is a valued, trusted partner of ARMIS software, unified asset visibility, and security platform that is designed to address the new threat landscape that connected devices create. NEWCOM is trained and certified to answer ARMIS questions and provide solutions tailored to your IT and OT technology needs. Based in the metropolitan Boston area with operations nationwide, our expert team of engineers and trained sales professionals offer turnkey solutions for commercial and public sector markets. We analyze, design, recommend, install, and help manage your systems by raising the bar for the highest standards for customer support. To learn more, visit newcomglobal.com.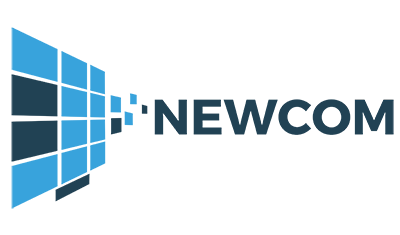 About Armis
Armis is the leading unified asset visibility and security platform designed to address the new threat landscape that connected devices create. Fortune 1000 companies trust our real-time and continuous protection to see with full context all managed, unmanaged, and IoT devices, including medical devices (IoMT), operational technology (OT), and industrial control systems (ICS). Armis provides passive and unparalleled cybersecurity asset management, risk management, and automated enforcement. Armis is a privately held company headquartered in Palo Alto, California. Armis®️