R2100 Series 5G Ruggedized Router



Cradlepoint's R2100 series 5G router is designed for vehicle and IoT deployments.
The R2100 Series 5G Ruggedized Router is designed for vehicle and IoT deployments. This high-bandwidth, exterior-mounted solution provides mass transit, public safety, and other organizations with the latest cellular performance in a uniquely flexible and simplified form factor.
5G Ruggedized Router for High-Performance Vehicle and IoT Connectivity
The Cradlepoint R2100 Series 5G Ruggedized Router is available with the NetCloud Performance Mobile Service plan or the NetCloud Ruggedized loT Service plan. Designed to be mounted on the roof of a vehicle or attached to loT cabinet enclosures, the R2100 integrates the modem. antennas, and router into a single aerodynamic, ruggedized casing allowing for simplified deployment. The R2100 is sold with or without Wi-Fi 6 and can be deployed as a self-contained router or to supplement an existing router as a 5G adapter.
High-Performance Captive Modem
Customers can add 5G to a current installation by deploying the R2100 series as a Captive Modem with supported Cradlepoint controlling routers. This allows them both to be managed in NetCloud Manager as a single entity. The NetCloud management system treats the R2100 as an internal modem. eliminating the need for a separate license. Similarly, for select controlling routers, the R2100 Series can serve as an additional Wi-Fi source in captive mode to expand coverage for applications such as video offload. The R2100 Series can be PoE powered while providing a high-performance 5G connection over Ethernet Firewall Throughput:
900 Mbps WAN Connectivity:
5G  & LTE Cat 20 LAN Connectivity:
Wi-Fi 6, 2.5 GbE Deploy the integrated 5G NR / Cat 20 LTE modem, antenna, and Wi-Fi 6-equipped router in one complete package

Install as a self-contained 5G router or supplement an existing router as a 5G adapter

Provide easy installation with a power cable or Power over Ethernet (PoE) and no coax cables

Define policies through centralized cloud-based management for easy deployment at scale

Prioritize access on public safety networks for reliable, secure connectivity

Create a cellular coverage map of your area's 5G and LTE coverage

Integrate into Automatic Vehicle Location systems with GNSS/GPS
Download Data Sheet


Key Software Capabilities
The R2100 Series 5G Ruggedized Router is enabled by a NetCloud Service subscription plan which includes everything needed to unlock the power of 5G at the network edge and connect devices to critical applications and services. It all works together, making it easy to deploy, connect, and secure edge applications at scale across the organization.
Why contact NEWCOM?
NEWCOM is a trained, certified partner of Cradlepoint and can help you navigate the best wireless technologies to use for 5G. We already know that a cellular wireless modem combines reach and reliability with greater simplicity, agility, and security and so should you. Fully unlock the power of secure, reliable, and agile Wireless WANs with Cradlepoint by contacting NEWCOM.
Contact a NEWCOM Engineer Today!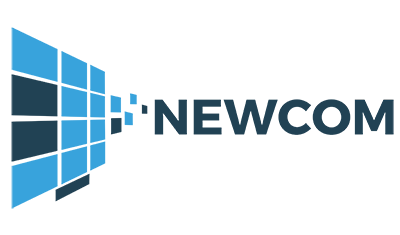 Cradlepoint
Cradlepoint is a global leader in cloud-delivered 4G and 5G wireless network edge solutions. Cradlepoint's NetCloud™ platform and cellular routers deliver a pervasive secure, and software-defined Wireless WAN edge to connect people, places, and things — anywhere. More than 28,000 businesses and government agencies around the world, including many Global 2000 organizations and top public sector agencies, rely on Cradlepoint to keep mission-critical sites, points of commerce, field forces, vehicles, and IoT devices always connected.