Mobile Tech Rising for Retail Market and IT Ecosystem 
In Retail, It's All About Change
Looking at the retail market and IT ecosystem supporting it, the trend toward online shopping gained even more momentum in 2020. With the aggressive pursuit of online shoppers by the big retailers, the trend was further fueled by free shipping, speedy delivery, and easy returns. It seems like we've passed the tipping point and retailers of all shapes and sizes are taking notice. For example, even traditional department stores, grocery chains, and specialty retailers are building or enhancing their online presence while trying to maintain a strong focus on their retail stores.
With so many great opportunities for retail app development, ISVs do need to keep in mind that one size does not fit all. Applications need to be scalable and flexible, so they can be tailored to meet the specific needs of retailers of varying sizes having different functional requirements. Apps should also be platform agnostic – that is, they should be interoperable with devices running on iOS, Android™, or Windows® electronics. The developers should stay flexible enough to change course or make adjustments along the way should new ideas or opportunities present themselves.

RuggedJet® and PocketJet® Series 
Brother provides compact, rugged mobile printers designed for use in virtually every facet of retail and field services. Products include Brother RuggedJet® and PocketJet® Series mobile document, label, and receipt printers – from 2" to full-page formats. Brother's printers are Android, Windows®, and iOS compatible, and every series offers Apple MFi® certification and AirPrint® functionality. The printers are simple to deploy and even simpler to use in the field. The printers work with new software applications, a suite of standard and custom integration tools, including SDKs with demo code to build applications. When it comes to integration and deployment, NEWCOM engineers, in joint efforts with Brother, make sure it's successful and customers are happy.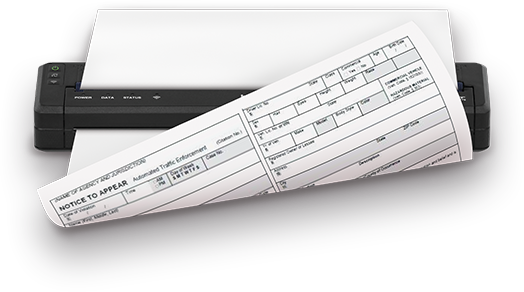 PocketJet
The PocketJet 7 mobile thermal printer is out-of-the-box ready to support full-page mobile printing from the most popular computers and mobile devices. The really big deal is the freedom it gives you and your mobile workforce—the freedom to print virtually anywhere, from almost any device, without special apps or drivers. 
Why contact NEWCOM?
NEWCOM is a valued, Reseller Partner of Brother Mobile Solutions and can easily answer questions and help to explore RuggedJet and PocketJet options for your retail market. Our NEWCOM Engineers design and propose the right comprehensive printer systems based on your department's mobility and integration requirements.
Authorized Reseller Partner

References: Panjwani, Ravi. (2018, February 6). Brother Mobile Solutions: In Retail, It's All About Change.