Introducing the Latest Generation of Dell PowerEdge Servers
Your Innovative Engine
The Dell PowerEdge Server portfolio is built to power your innovation engine to meet the challenges of digital transformation with a secure infrastructure that supports a full range of modern workloads and objectives. Paired with Dell OpenManage and systems management solutions, PowerEdge servers deliver the productivity and performance you need to power your innovation. Together, they stop at nothing, so nothing's in your way.
Pushing the Boundaries of Performance and VM Density for Business- and Mission-critical Workloads
Innovate, adapt and grow with the latest generation of compute.
Our more connected, data-driven world has created an uncharted digital territory. Yesterday's infrastructure can't keep pace with today's rapidly evolving demands, especially when they can change overnight. In this environment, digital transformation is imperative. The future requires an adaptable, scalable, and secure IT foundation that's ready for anything.
Download Brochure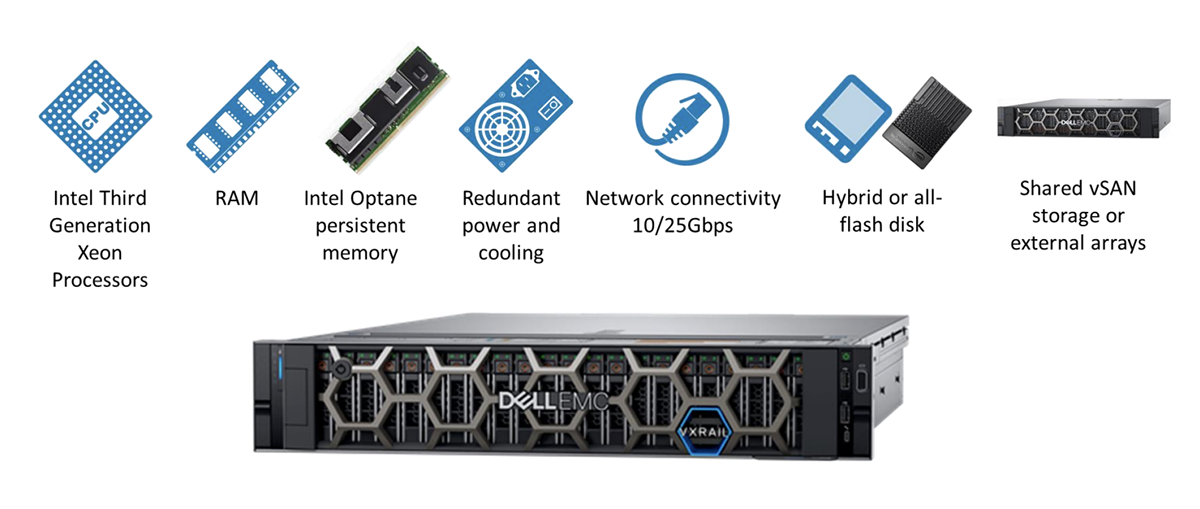 Focus on acceleration
The new PowerEdge portfolio supports a complete stack of GPUs to optimize performance for the entire spectrum of workloads:
High performance computing (HPC)
Training and inferencing for artificial intelligence (AI), machine learning (ML), and deep learning (DL)
Data analytics
Virtual desktop infrastructure (VDI) and dense virtualization
The new portfolio is built on three pillars:
Adaptive Compute
Address evolving compute demands with a platform engineered to optimize the latest technology advancements for predictable profitable outcomes while easily scaling to address your data at the point of need, from edge to hybrid cloud.
Autonomous Compute Infrastructure
Respond rapidly to business opportunities with intelligent systems that work together and independently, enabling rapid digital transformation and productivity to deliver outcomes aligned with business priorities, freeing IT to stop managing and start innovating. These systems help you adapt to a changing environment, enable rapid digital transformation, and position you to grow, scale and evolve.
Proactive Resilience
Embed trust into your digital transformation with an infrastructure and IT environment designed for secure interactions and the capability to anticipate potential threats. This security starts at design and continues through the supply chain and lifecycle to decommissioning.
Why Contact NEWCOM?
NEWCOM is a valued, Gold Partner of Dell Technologies and is able to answer questions and provide solutions tailored to your Dell technology needs. Based in the metropolitan Boston area with operations nationwide. Our expert project team of engineers offers turnkey solutions for commercial and public sector markets ranging from system analysis, design, installation, implementation, and system management, and raises the bar for the highest standards for customer support. Partnering with Dell Technologies allows NEWCOM to provide the critical link between IT solutions and business optimization providing customized, best-in-class solutions that are designed to maximize our client's technology investment in the face of the on-going technological change.