Experience Work Transformation with Samsung's Flip
A powerful collaboration tool anytime, anywhere. 
In today's fast-paced business world, collaboration is the key to success. To help with your success, industry leaders Samsung and Cisco have come together to transform collaboration by transforming the modern workplace with Webex on Flip. Leading Samsung signage technology combined with Cisco's innovative Webex collaboration platform provides a seamless, integrated meeting experience.
NEWCOM, a Gold Strategic Partner of Samsung, provides solutions tailored to your technology needs and the Flip is one of many options from Samsung's display portfolio. We're able to help you discover by guiding you to options that best fit your design. We offer turnkey tech solutions for complete business optimization and installation.
Download Brochure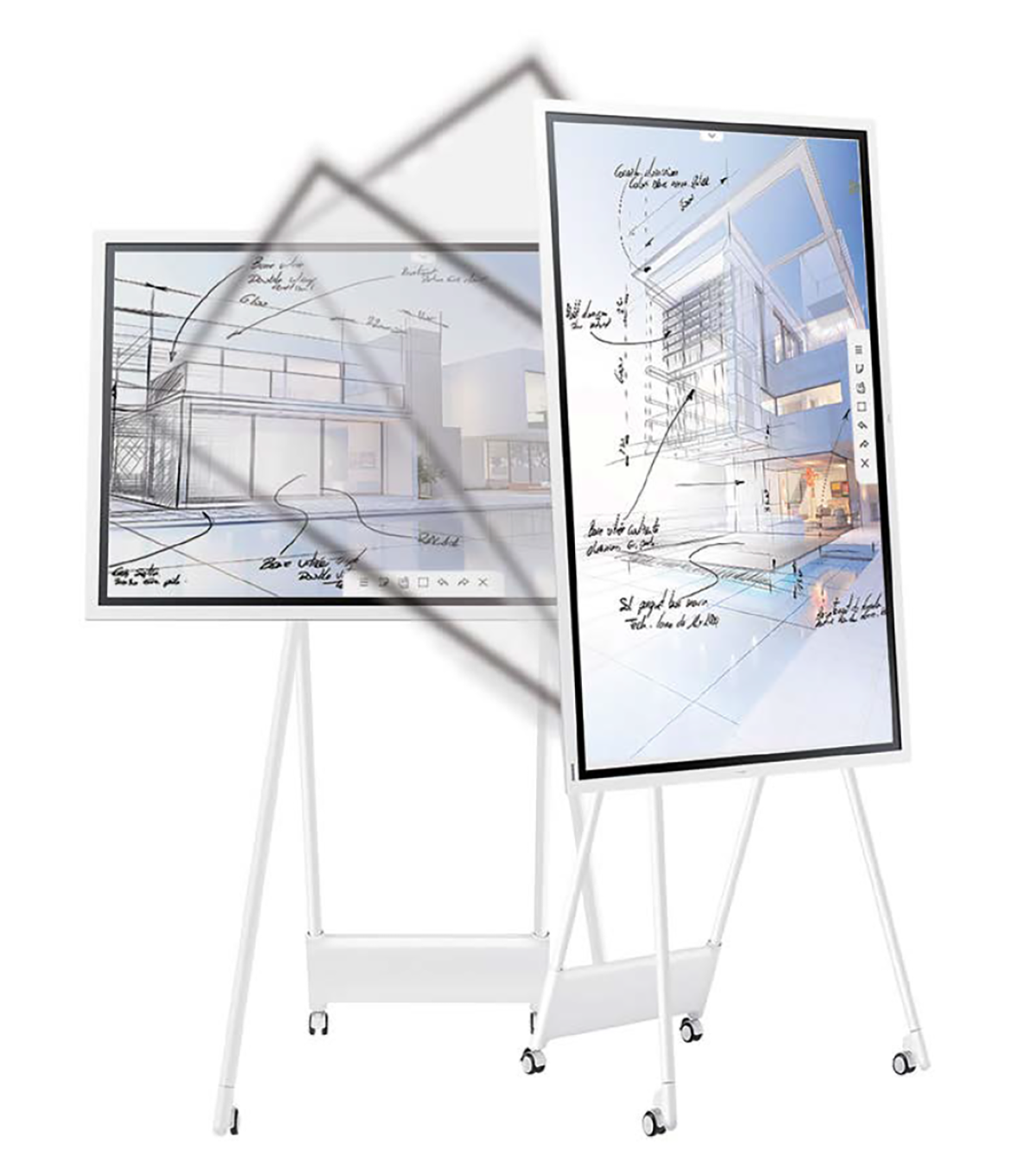 The Webex on Flip integrated meeting solution
By combining Samsung's industry-best visual display technologies with Cisco's market-leading video collaboration solutions, Samsung and Cisco are transforming the modern meeting space. With convenient and intuitive operation, Samsung and Cisco offer a comprehensive suite of features that upgrades every meeting environment through the use of a digital flipchart. Webex on Flip unites Samsung's innovative interactive digital flipchart technology with Cisco's advanced meeting solution, to enable more accessible meetings and creative collaboration.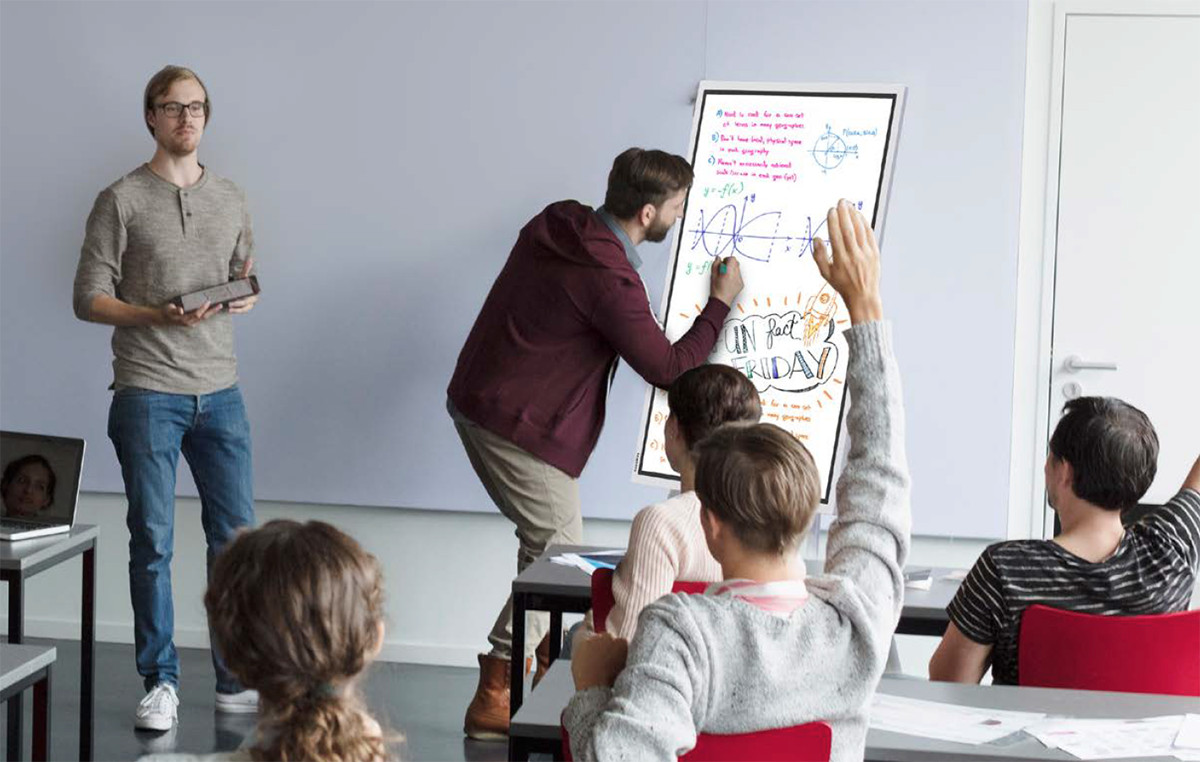 The versatile, portable digital flipchart
Designed for small conference rooms, classrooms, and huddle spaces. This portable, digital flipchart offers an optional wheel-based stand and tray that lets you hold meetings anytime, anywhere with ample working space.
Data Sheet Flip 2 55"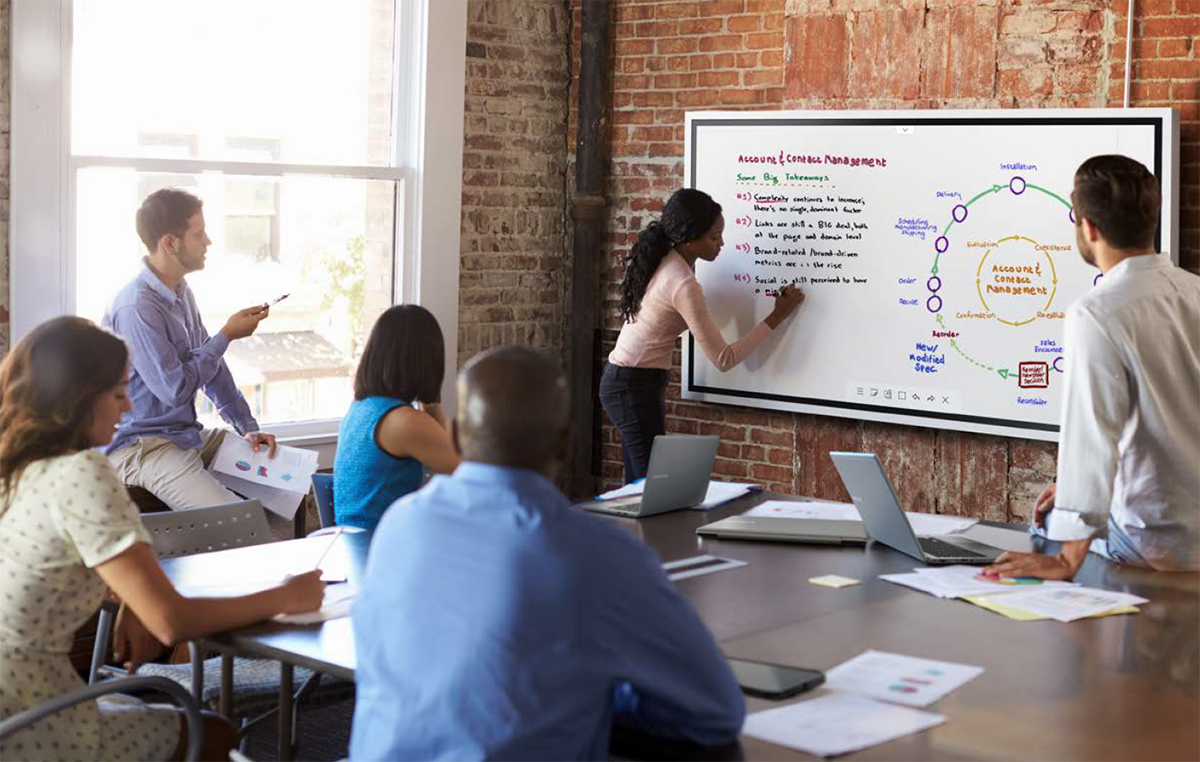 The wall-mounted interactive flipchart
Designed for businesses and schools of all sizes to use in large conference rooms or classrooms. This interactive display is meant to be mounted on a wall with our no gap wall mount and features the ability to work with a Bluetooth keyboard.
Data Sheet Flip 2 65"
Flexible utilization of both video conferencing and digital flipchart
More productive and engaging collaboration in any business, setting to get things done
Integrates with Webex Teams to support a better workflow
Useful features for whiteboarding, including pen-to-paper-like writing experience and various edit tools
Smoother video conferencing through crystal-clear audio and detailed picture quality
Ability to share and source content from multiple connected devices
Why contact NEWCOM?
NEWCOM is a valued, trusted Gold Strategic Partner of Samsung and is able to answer questions and provide solutions tailored to your technology needs. Based in the metropolitan Boston area with operations nationwide. Our expert project team of engineers offers turnkey solutions for commercial, business, and public sector markets ranging from system analysis, design, installation, implementation, and system management, and raises the bar for the highest standards for customer support. Partnering with Samsung allows NEWCOM to provide solutions you can count on. 
NEWCOM, is an IT trusted partner for business optimization that provides customized, best-in-class solutions that are designed to maximize our client's technology investment in the face of the ongoing technological change.