CyberSense Enables Early Detection and Assured Recovery
Building Business Resilience to Protect Against a Destructive Cyber Attack
CyberSense performs full content indexing of all data entering the vault and generates statistics that are compared to previous scans. Analytics are then input into the machine learning model and the results are used to determine the data's integrity and if the data has been corrupted. In addition, CyberSense provides reports and details to assist in the diagnosis and recovery from the attack and provides the attack vector utilized to manipulate the data.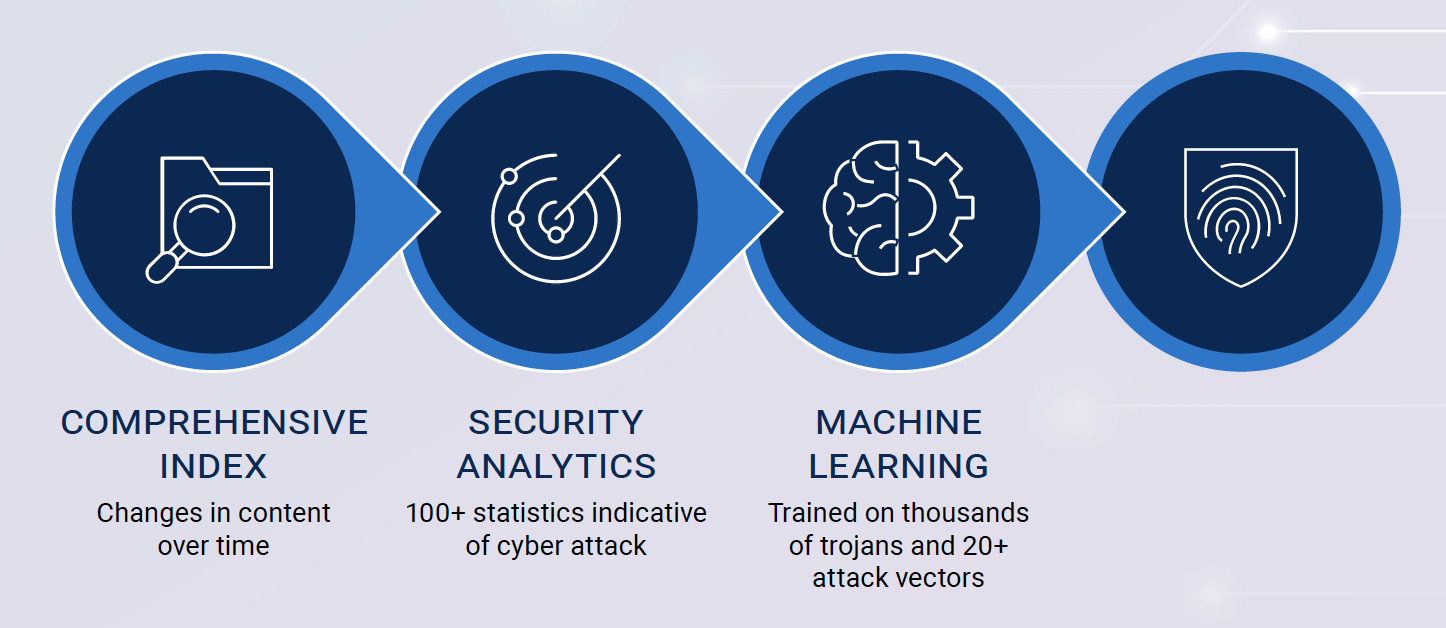 8 Ways CyberSense Powerfully Combats Ransomware and Other Cyber Attacks
Detect cyber-attack risks that competitors can't identify
Machine learning and unique full content level analysis
Provides over 100 heuristics to identify suspicious activity
Deep integration with Cyber Recovery for workflow automation and alerting
Post-attack forensics to quickly determine attack vector and impacted data list
Identify last known good dataset for recovery
Unparalleled resiliency to recover and restore data quickly from an attack
All performed within the security of the Cyber Recovery vault
Why Contact NEWCOM?
NEWCOM is a valued, Gold Partner of Dell Technologies and is able to answer questions and provide solutions tailored to your Dell technology needs. Based in the metropolitan Boston area with operations nationwide. Our expert project team of engineers offers turnkey solutions for commercial and public sector markets ranging from system analysis, design, installation, implementation, and system management, and raises the bar for the highest standards for customer support. Partnering with Dell Technologies allows NEWCOM to provide the critical link between IT solutions and business optimization providing customized, best-in-class solutions that are designed to maximize our client's technology investment in the face of the on-going technological change.