"New" R2100 Series 5G Ruggedized Router



Cradlepoint adds an innovative edge endpoint to the industry's broadest 5G Wireless WAN portfolio
Cradlepoint adds an innovative edge endpoint to the industry's broadest 5G Wireless WAN portfolio with the new R2100 Series 5G Ruggedized Router for vehicle and IoT networks. This innovative exterior-mounted product can be deployed as a stand-alone 5G router or as a 5G captive modem when added to either new or existing deployments.

NetCloud Mobile Performance with "NEW" 5G Ruggedized "Router-on-the-roof"
The R2100 Series is part of a NetCloud Mobile Performance or NetCloud Ruggedized IoT Package. Cradlepoint NetCloud provides connectivity, network, security, and location services to connect everything in the vehicle or IoT deployment while providing access to IT for remote management, troubleshooting, and analytics. When coupled with the Advanced Mobile Performance service plan, organizations gain a full suite of security and AVL capabilities, including threat management, web filtering, application visibility, analytics, and advanced GNSS/GPS functionality with location tracking and cellular coverage maps. The R2100 can also support the NetCloud Exchange services, which provide Zero Trust Network Access and 5G Optimized SD-WAN.
— Deploy the integrated 5G NR / Cat 20 LTE modem, antenna, and Wi-Fi 6-equipped router in one complete package
— Install as a self-contained 5G router or supplement an existing router as a 5G adapter
— Provide easy installation with a power cable or Power over Ethernet (PoE) and no coax cables
— Define policies through centralized cloud-based management for easy deployment at scale
— Prioritize access on public safety networks for reliable, secure connectivity
— Create a cellular coverage map of your area's 5G and LTE coverage
— Integrate into Automatic Vehicle Location systems with GNSS/GPS
Download Data Sheet

5G Outdoor Router for Vehicles and IoT
The R2100 ruggedized router is built to withstand extreme environments and is ideally suited for installations within mass transit, public safety, first responder, SMB, enterprise, and government organizations with a fleet, vehicle, or IoT component.
Designed to be mounted on the rooftop of a vehicle or attached to IoT cabinet enclosures, the R2100 integrates the modem, antennas, and router into a single aerodynamic, ruggedized casing allowing for simplified deployment. The R2100 is available with or without Wi-Fi 6 and can be deployed as a self-contained router or to supplement an existing router as a 5G adapter.
High Performance Captive Modem
The R2100 Series can act as a captive modem and be managed as an integrated WAN interface on the controlling router. This allows 5G to be added to an LTE deployment, or a second 5G connection added to a 5G router. It can also provide captive Wi-Fi to an R1900 Series controlling router. Easily deployed with no coax cabling, the R2100 Series can be POE powered while providing a height-performance 5G connection over Ethernet.
R2100 Series 5G Ruggedized Router
High-performance 5G ruggedized router for high-performance vehicles and IoT connectivity
Learn more HERE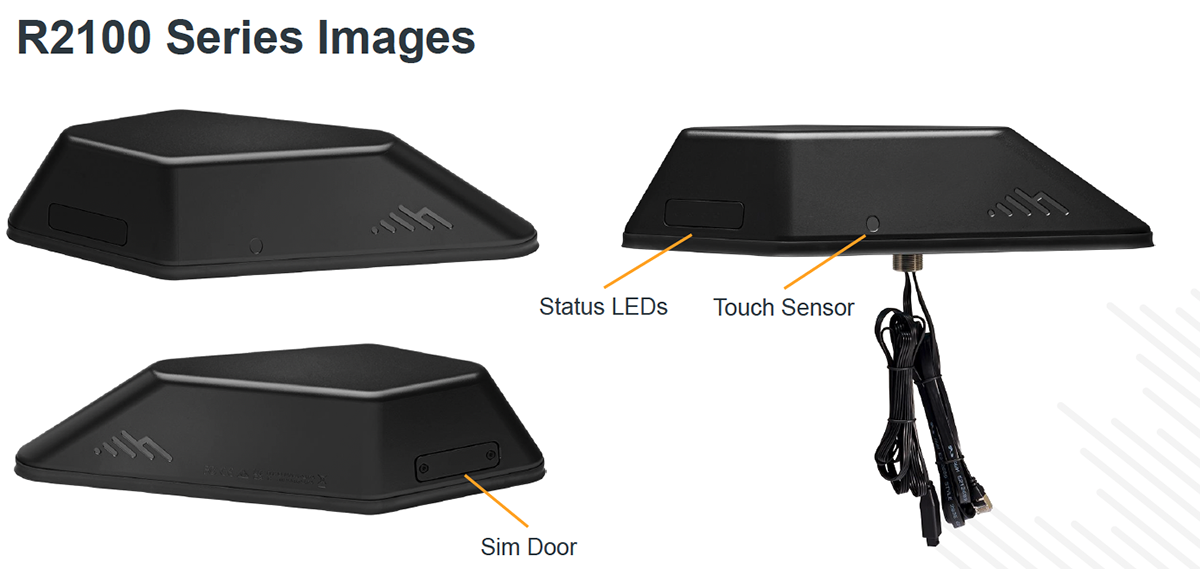 Firewall Throughput:
900 Mbps WAN Connectivity:
5G  & LTE Cat 20 LAN Connectivity:
Wi-Fi 6, 2.5 GbE Why contact NEWCOM?
NEWCOM is a trained, certified partner of Cradlepoint and can help you navigate the best wireless technologies to use for 5G. We already know that a cellular wireless modem combines reach and reliability with greater simplicity, agility, and security and so should you. Fully unlock the power of secure, reliable, and agile Wireless WANs with Cradlepoint by contacting NEWCOM.
Contact a NEWCOM Engineer Today!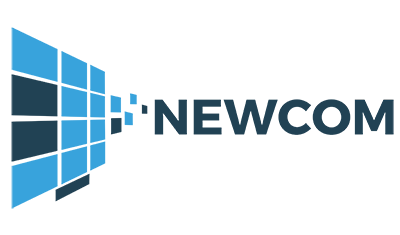 Cradlepoint
Cradlepoint is a global leader in cloud-delivered 4G and 5G wireless network edge solutions. Cradlepoint's NetCloud™ platform and cellular routers deliver a pervasive secure, and software-defined Wireless WAN edge to connect people, places, and things — anywhere. More than 28,000 businesses and government agencies around the world, including many Global 2000 organizations and top public sector agencies, rely on Cradlepoint to keep mission-critical sites, points of commerce, field forces, vehicles, and IoT devices always connected.