How Armis Protects Critical Operational Technology 
Secure your critical infrastructure with Armis
NEWCOM, as a trained partner,  is perfectly positioned to help answer your questions, set up a demonstration environment, and work with you to deploy and manage the solution with Armis. There are risks at all your endpoints so let our team at NEWCOM help secure your critical infrastructure with Armis.
*Armis abides by the IEC 62443 standard and covers more enterprise requirements across more components and systems than any other security software manufacturer.
Using Armis to Enable the IEC62443 Standard for OT Security
Operational Technology (OT) plays a key role in critical infrastructure as well as industries such as manufacturing, automotive, transportation, oil & gas, energy and utilities, and more.
OT security is critical in helping organizations prevent cyber-attacks and strengthen their defenses against hackers. It protects critical infrastructure against emerging attack vectors and can greatly improve operational and safety metrics.
However, the growth of the Industrial Internet of Things (IIoT) and Industry 4.0 are creating greater security threats for critical systems. Industrial environments face the greater risk of increasingly sophisticated cyber-attacks that could damage their equipment, cause downtime, and result in data leaks. To further protect these systems, a series of security standards known as IEC 62443 has been developed to offer deeper authority and guidance on industrial security.
This whitepaper will outline the
IEC 62443 standard
Download White Paper
What is the IEC 62443 Standard?
OT systems are protected by a security standard owned by the International Electrotechnical Commission (IEC). The standards were originally created by the International Society of Automation (ISA) and known as ISA 99. However, they were taken over by the IEC and became known as the IEC 62443. The IEC is now responsible for the standards and their further development.
The IEC 62443 standards exist to evaluate the existing and emerging vulnerabilities within Industrial Control Systems (ICS). It assists in applying necessary mitigations to threats against ICS. The overall goal of the standard is to reduce the risk of failures and threats occurring within ICS networks.
IEC 62443 standards provide comprehensive recommendations on how to defend industrial networks and systems against known and emerging security threats. These standards are critical to any organization that has industrial interests and needs to implement strong industrial security processes.
IEC 62443 standard format
The IEC 62443 standard is formed of 13 comprehensive documents that are split into four distinct groups: General, Policies & Procedures, System, and Components. This ensures a flexible framework that helps organizations address and mitigate security vulnerabilities.
Can you see all the assets in your environment?
How many assets do I have— how accurate is my CMDB?
How many managed vs. unmanaged assets do I have?
What is the distribution of assets by site or department?
Do I have any laptops missing an agent?
Do I have any out-of-warranty devices? If so, where are they and who is using them? 
How many users (by asset type) do I have and where are they located? 
How many unsanctioned applications are in my environment? 
How many cloud assets (by provider) do I have? 
Do I have any users or admins not adhering to password rotation rules? 
Are there any devices reported missing that appear on my network? 
Do I have any AD users whose password needs to change? 
Do my laptops have encryption hard drive enabled? 
How many vulnerable assets do I have (by CVE severity, business unit, or location? 
How many devices running unpatched OSs or applications?
Why NEWCOM
NEWCOM is a valued, trusted partner of ARMIS software, unified asset visibility, and security platform that is designed to address the new threat landscape that connected devices create. NEWCOM is trained and certified to answer ARMIS questions and provide solutions tailored to your IT and OT technology needs. Based in the metropolitan Boston area with operations nationwide, our expert team of engineers and trained sales professionals offer turnkey solutions for commercial and public sector markets. We analyze, design, recommend, install, and help manage your systems raising the bar for the highest standards for customer support. To learn more, visit newcomglobal.com.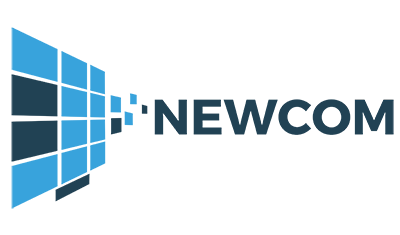 About Armis
Armis is the leading unified asset visibility and security platform designed to address the new threat landscape that connected devices create. Fortune 1000 companies trust our real-time and continuous protection to see with full context all managed, unmanaged, and IoT devices, including medical devices (IoMT), operational technology (OT), and industrial control systems (ICS). Armis provides passive and unparalleled cybersecurity asset management, risk management, and automated enforcement. Armis is a privately held company headquartered in Palo Alto, California. Armis®️