HxGN Live Global 2022
20-23 June 2022 |  Las Vegas, NV

     
HxGN LIVE Global 2022 is a hybrid in-person and virtual event taking place from 20-23 June 2022. The programme will be structured around audience-centric summit topics enabling you to discover and learn about innovative technologies and proven solutions driving our autonomous future forward in your professional field. This format will serve as a platform for inspiring thought-leadership discussions and a springboard for building customer communities around each summit topic. Whether you join NEWCOM in Las Vegas or attend the virtual event from your home or office, you'll have exclusive access to all that HxGN LIVE Global has to offer.
NEWCOM is attending as a sponsor of the event offering a full range of technology hardware, software, and IT services competitively priced and backed by a team of highly experienced and skilled professionals. Partnering with leading manufacturers, NEWCOM designs the most comprehensive technology systems based on our clients' needs, maximizing "off the shelf" solutions with customized applications.

More about NEWCOM
For more than 24 years NEWCOM has been based in the metropolitan Boston area with operations nationwide, serving the technology needs of the public safety market. Providing cutting-edge solutions that enable our clients to complete the mission on time, on budget, and with safety and security at the forefront.  As a provider of customized, advanced wireless solutions we maximize clients' investment in the face of ongoing technological change. Our expert project team of engineers offers turnkey solutions for commercial and public sector markets ranging from system analysis, design, installation, implementation, and system management. NEWCOM takes integration further and raises the bar for the highest standards for complete project integration.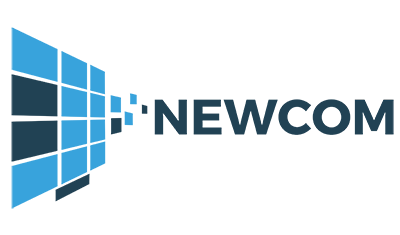 Leading the industry with a collaborative approach to systems integration, NEWCOM provides the critical link between IT solutions and business optimization. As a provider of customized, advanced technology solutions, NEWCOM maximizes its client's investment in the face of ongoing technological change.

Awarded Vendor for the Following Technology Purchasing Contracts!