AirLink® RV55: Industrial LTE-A Pro Router
Compact, Rugged, Low power, LTE-A Pro or LTE-M/NB-IoT Routers for Industrial IoT, SCADA, and Field Service Fleets
Field Service remote applications and remote locations require connectivity, reliability, failover, and security. For either primary or failover cellular access, these solutions give you blazing-fast connectivity and remote access to critical devices or locations.
Simplify Your Deployments With Routers That Come Ready-to-Connect
The RV55 is a fully secure router that comes preinstalled with an eSIM and a centralized cloud platform for both device and connectivity management via Smart Connectivity for AirLink®.
These cutting-edge router solutions from Sierra Wireless paired with web-based management platform tools enable remote monitoring, management, and configuration of devices. These are cost-effective ways to ensure mission-critical infrastructure operates at peak efficiency.
Sierra Wireless AirLink® RV55 Rugged LTE-A Pro Router
LTE Gateway
Certified on Verizon, AT&T (FirstNet Ready™)
Optional WiFi, up to 20 connections
AirLink® Complete available (first year free)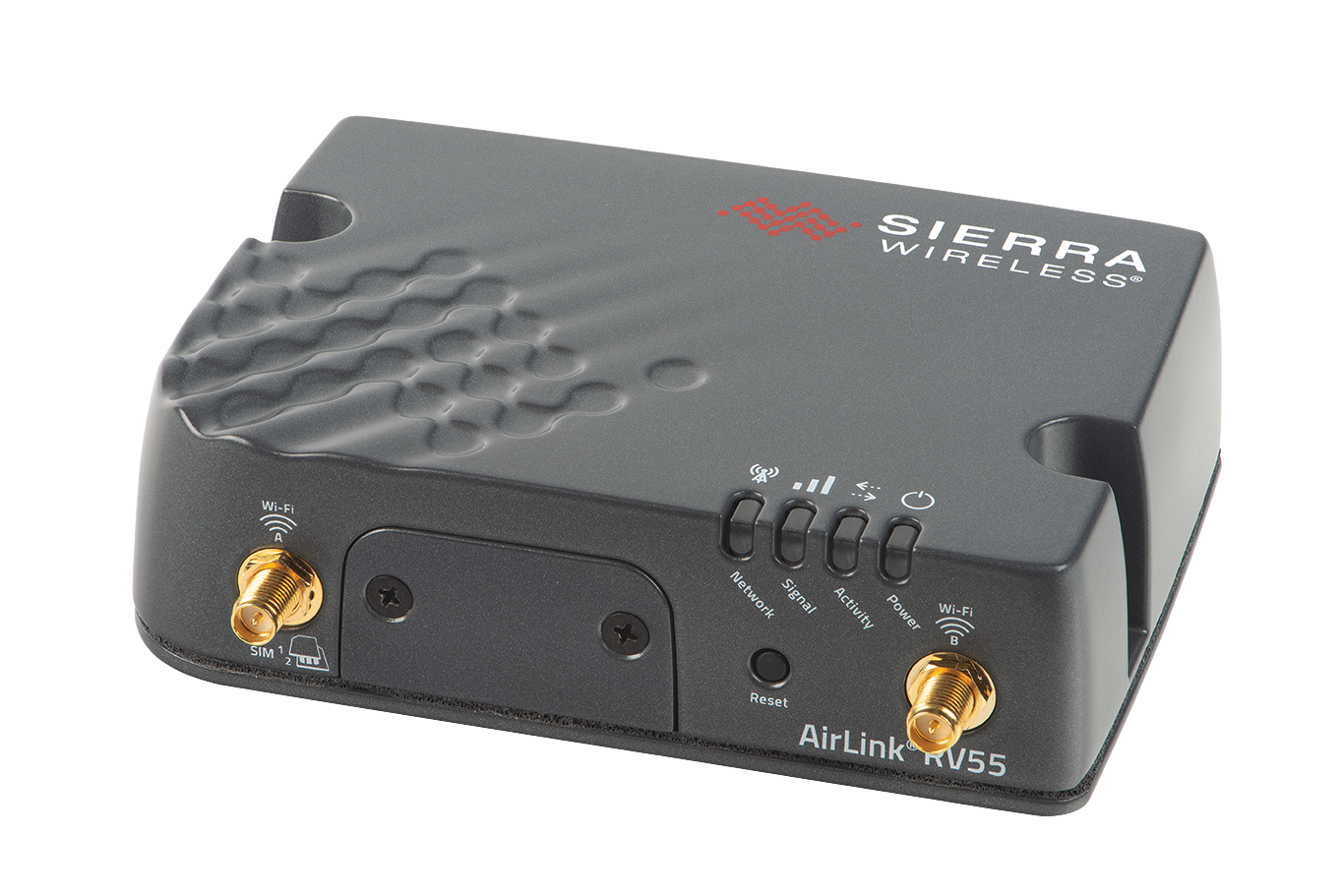 INCREASE SAFETY
for first responders and utility workers
GET UP  AND RUNNING
faster through simplified device connections
OBTAIN ACCESS 
to previously inaccessible equipment
GAIN REAL-TIME REMOTE 
connectivity for SCADA, distribution and metering
NEWCOM, a Certified Partner for all things Sierra Wireless, is based in the metropolitan Boston area with operations nationwide. Our expert project team of engineers offers turnkey solutions for commercial and public sector markets ranging from system analysis, design, installation, implementation, and system management, and raises the bar for the highest standards for customer support.