Air quality management by airthinx
Sensor technology for air quality data monitoring & management solution
Airthinx is an award-winning air quality data monitoring and management solution designed to improve health, create safe indoor and vehicle occupied spaces anywhere in the world. Putting its Artificial Intelligence engine to work on optimizing the health of indoor spaces and utilizing cutting edge sensor technology, airthinx delivers continuous and accurate measurements, analyzes the data it is sensing, classifies events such as smoking and fires, provides useful information towards predicting maintenance (like developing mold), and equips users with real-time data to find new treatments for poor indoor air quality.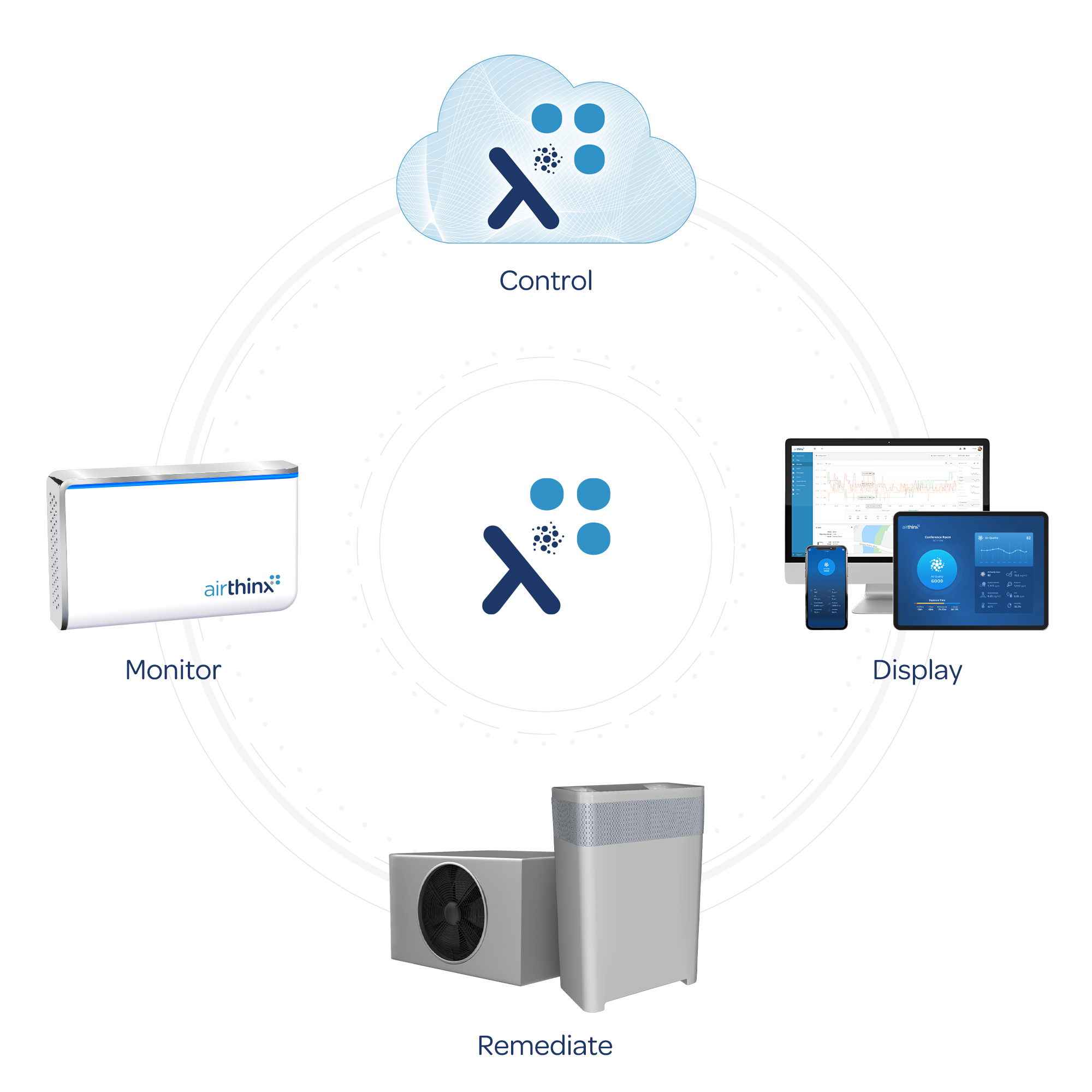 Powerful Sensors

Standalone Connectivity

Scalable Solution

Using AI

Reliable Platform
airthinx PRO
professional's approach to air quality monitoring
airthinx console
access your data anytime, anywhere
airthinx app
IAQ data in your pocket
airthinx Kiosk
clearly & transparent display your air quality
More About NEWCOM?
NEWCOM is a valued, trusted partner of airthinx and is able to answer questions and provide solutions tailored to your sensor technology needs. Based in the metropolitan Boston area with operations nationwide. Our expert project team of engineers offers turnkey solutions for commercial and public sector markets ranging from system analysis, design, installation, implementation, and system management, and raises the bar for the highest standards for customer support. 
NEWCOM, a trusted partner has positioned themselves as experts in sensor technology solutions that are designed to maximize our client's investment in the face of the on-going technological change.