Airthinx IAQ
 Product Spotlight by NEWCOM
Airthinx is an award-winning air quality data monitoring and management solution designed to improve health, create safe indoor and vehicle occupied spaces anywhere in the world. NEWCOM, a trusted partner, is placing the product's Artificial Intelligence engine to work on optimizing the health of indoor spaces and utilizing cutting edge sensor technology.
Airthinx IAQ (Indoor Air Quality) Control 
A sophisticated standalone system that continuously monitors on-site air quality, controls the parameters that facilitate the transmission of viruses and eliminates toxic chemicals in the environment. All devices are seamlessly connected and controlled by AirthinxOS, where air quality data can be viewed in real time.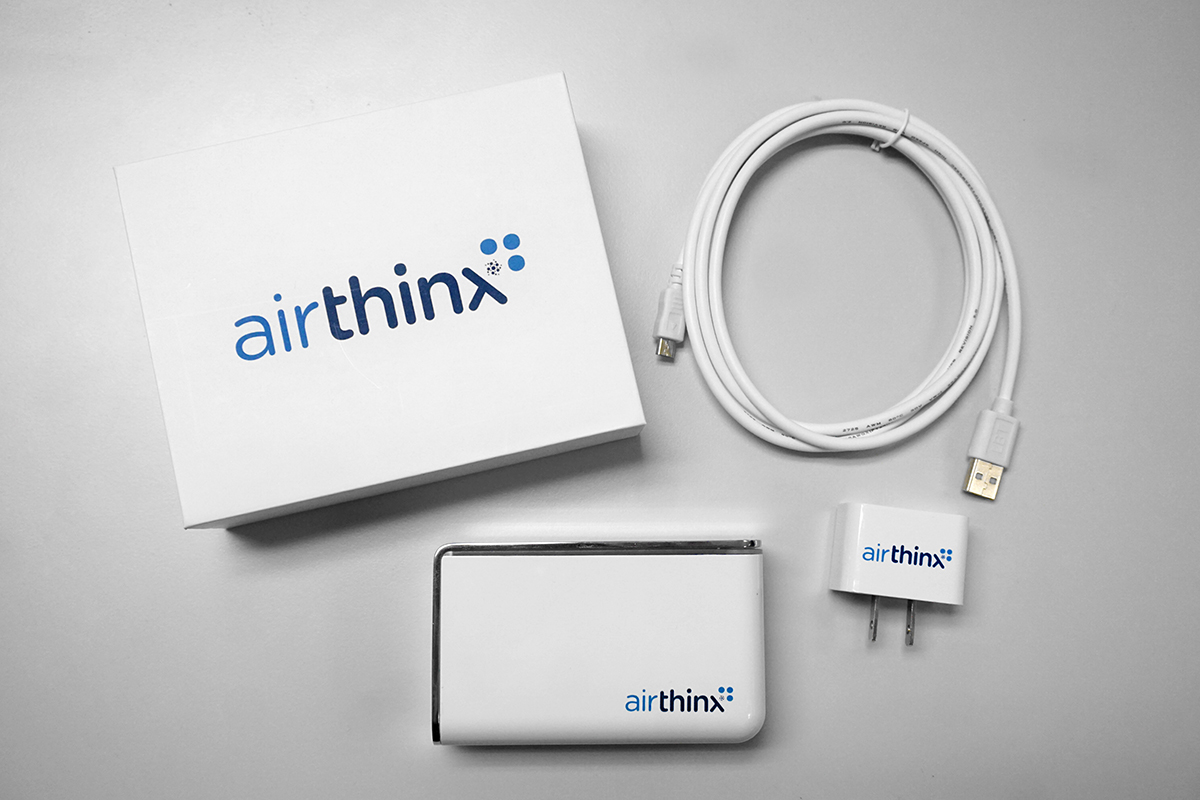 Airthinx Product Offerings
The only air quality monitoring solution that has been adapted by professionals for continuous monitoring of air quality in various indoor spaces.
The Airthinx GO is the premier air quality monitoring solution for travel, providing continuous control and remediation of the air quality in mobile spaces.
The Airthinx PRO provides wide range of professional air quality monitoring for outdoor spaces where the early detection of toxins can be life-saving.
Why contact NEWCOM?
NEWCOM is a valued partner of Airthinx.  NEWCOM's goal is to help our customers collect sensor data in any environment by using the very best available technologies today, sending that data over a secure platform, and making that data available to you using on premise hardware or a cloud solution. We couple all of this with management software to allow you to view your results with Airthinx Blue IAQ standards and compliance.