NEWCOM  is a Certified Preferred Reseller for TAG Global Systems
April 1, 2018 – PEMBROKE, MA -NEWCOM is a Certified Preferred Reseller for  TAG Global Systems. "We have partnered with TAG for many years now. TAG's new Reseller Certification Program sets our status at an even better position to bring NEWCOM customers the cutting-edge technology TAG provides," explained Kristine Loomer, Sales and Operation Manager of NEWCOM.
"We are happy to have a partner like NEWCOM representing our products," stated Penny Chappell, Sales Account Manager for TAG. "We look for strategic partners who value the customer as much as we do. NEWCOM has demonstrated that they are not only product experts but committed to delivering an exceptional customer experience every time."
More about TAG Global Systems
TAG Global Systems, LLC (TAG) offers products that push performance boundaries and deliver the latest, advanced technology in the B2B markets. TAG is a product leader with a collaborative approach to technology that meets tomorrow's technology…today. The company provides fully rugged tablets, TAG TECSLATE™, and a revolutionary cleaning system, TAG Safe. TAG is in demand to fulfill technology need in target markets such as high net worth, luxury, and Public Sector (utilities, police, fire, EMS); health care (ER, physician offices, VNAs); Education (K-12 and Higher Ed); manufacturing (heavy and light duty); and business. The company focuses on a combination of two value disciplines: product leadership and customer trusted advisor. TAG goes one step further for field research in conducting one-off interviews to understand better their B2B market. TAG builds trust and loyalty by listening and creating cost-effective solutions that deliver valuable results. TAG's approach to being a trusted advisor to its distributors, resellers, and business partners possesses a strong customer-oriented business philosophy.
NEWCOM announces a promotion by TAG Global Systems on their TAG TECSLATE. Click HERE for the flier.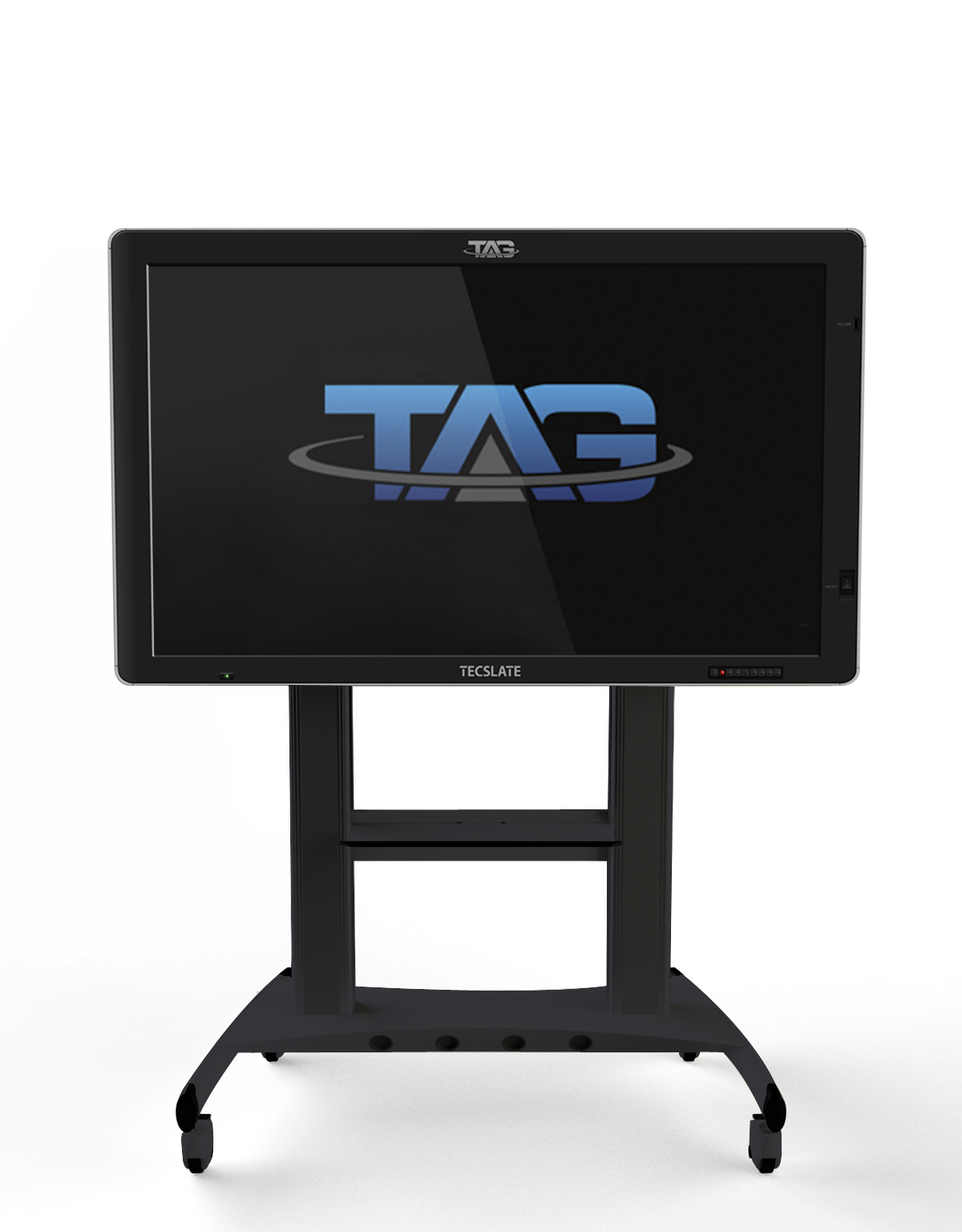 TAG TECSLATE – 65″ or 84″ sizes
Rolling Stand or Wall Mount