Sierra Wireless Networking Solutions Available For Use on FirstNet

For the past 25 years Sierra Wireless has been working with AT&T to deliver innovative communications solutions for first responders and public safety personnel that keep workers safe and constantly connected in harsh mission critical environments.  Together, they are recognized by public safety customers as trusted and reliable partners that can support them for the long term with their communication requirements.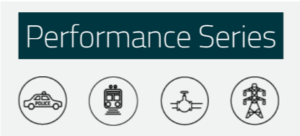 With the increased importance of FirstNet, Sierra Wireless has acquired FirstNet Ready Certifications on two of its most reliable and secure routers for the public safety industry.  In July of 2018, Sierra Wireless announced that the MG90 was FirstNet Ready, and then followed up soon after with a FirstNet Ready Certification for the MP70.
Click here to download a one-page handout on Sierra Wireless networking solutions that are available for use on FirstNet:
Download the handout  
---
How can you get involved in the FirstNet movement?
Reach out to your NEWCOM representative today to find out how your organization can ensure a successful and seamless FirstNet deployment on Sierra Wireless FirstNet Public Safety Networking Solutions.