Durability in the Time You Need it Most.
Industrial Label Printing
Citizen industrial label printers are built for durability when you need it the most. The printer features an all metal casing that can be set outside for mobile testing centers and can be easily cleaned.
High-speed industrial printing
Our CL-S700 series is designed for ease of use; the metal mechanism opens vertically to a full 90° to allow for easy ribbon access, while integrated ribbon control and positioning support precision printing on even small or specialist media.  The CL-S700 also comes with the option to print in both direct thermal and thermal transfer modes.
Capacity for ribbons up to 450 meters
Optional rewinder (CL-S700R) and peeler
Download PDF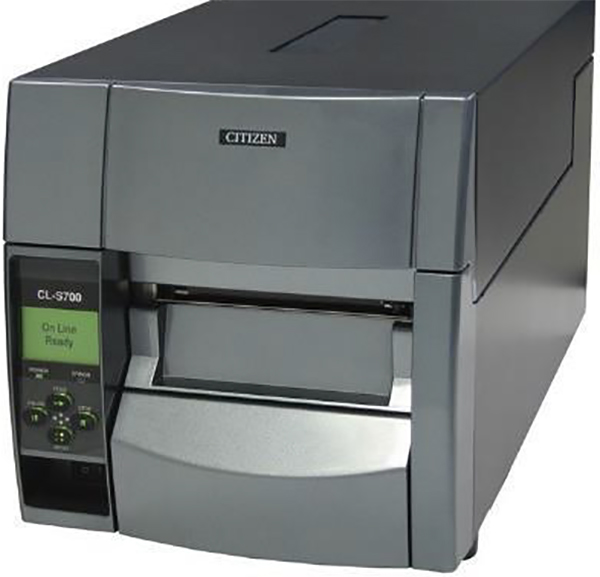 Citizen is dedicated to supporting the efforts of containing and defeating the COVID-19 outbreak. A portion of our printer sales will be directly donated to the CDC Foundation's Research & Support Fund.
Click HERE to visit Citizen landing page and information on where to donate.