Government Solutions from Brother
Accessible and dependable printing, scanning,
and labeling for government 
No matter where your agency is on the road to digital transformation, paper documents continue to be part of the workflow. The challenge is in integrating paper and digital content, while also streamlining daily operations and maintaining security. Brother offers document management technology and solutions for your public safety and government agency that can help optimize print environments, meet the increasing demands for compliance and security, and improve your bottom line.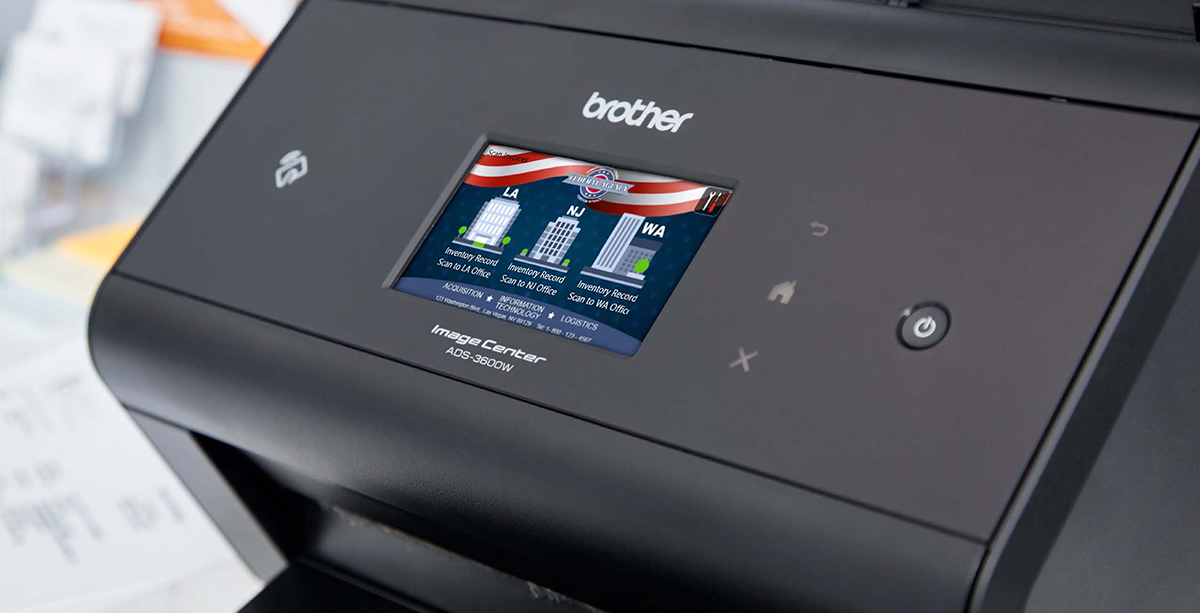 Smart Print Management Designed for Public Safety and Government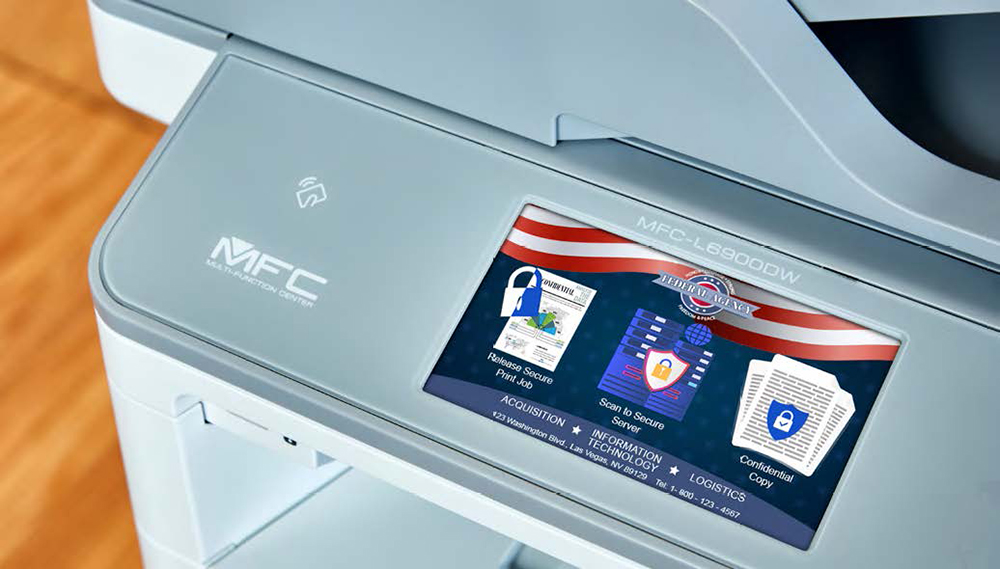 PROTECT AGAINST INTERNAL AND EXTERNAL SECURITY THREATS
Brother delivers triple-layer security features to help safeguard networks, keep printing and scanning devices secure, and protect documents in transit to and from print devices. To provide an added layer of security, Brother has collaborated with API Technologies Corp to offer a Common Access Card (CAC) / Personal Identity Verification (PIV) authentication solution on select Brother devices, which helps to prevent unauthorized users from accessing or distributing unauthorized materials.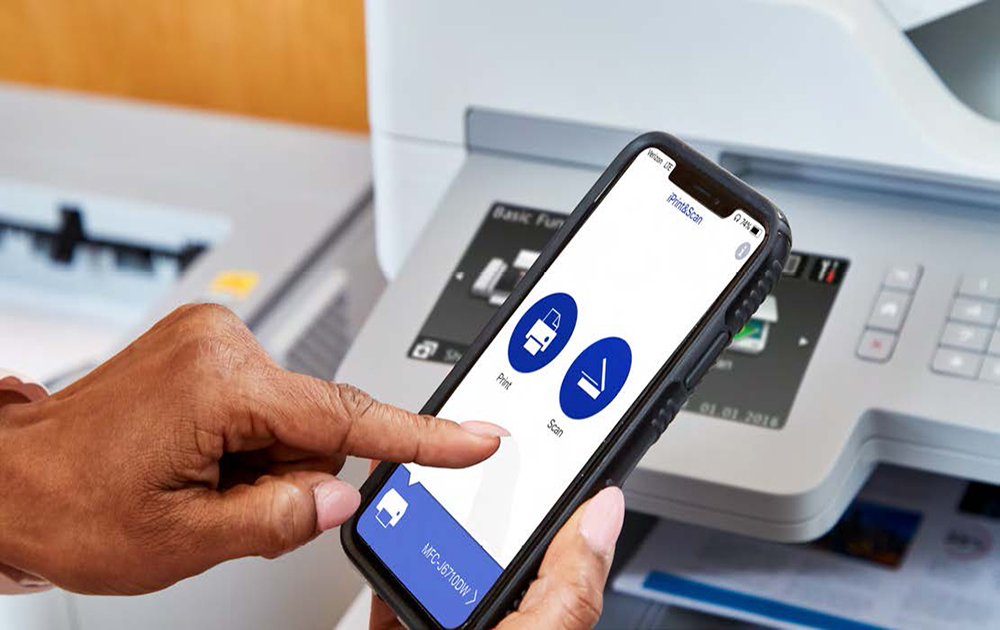 FACILITATE DIGITAL TRANSFORMATION
Brother provides products and solutions with cutting-edge mobile devices and web-based features that make it easy to connect, print, and share important information virtually anytime, anywhere – quickly, easily, and securely. Enable seamless data capture of reports, records, contracts, and more. Transform paper based materials to digital documents and enable online sharing via computers, mobile devices, or the cloud.
Why contact NEWCOM?
NEWCOM is a valued, Reseller Partner of Brother International Solutions and can easily answer questions and help to explore your complete education printing options for your agency's needs. Our NEWCOM Engineers design and propose the right comprehensive printer systems based on your department's integration requirements.
Did you know NEWCOM is newly announced as an Awarded Vendor with PEPPM Technology Purchasing Cooperative? As an Awarded Vendor, NEWCOM offers PEPPM Buyers the opportunity to purchase Brother International hardware, software, related accessories, and services at discounted pricing without the delay and expense of going out to bid for government organizations.
Empower Teleworking
Help enable telework with smaller, cost-efficient devices that offer the same capabilities (e.g. mobile/cloud support, security) demanded in business environments. Print from and scan to virtually all the major mobile devices, operating systems, and popular business cloud services, allowing for business continuity and collaboration among remote work environments.
Reduce Costs
Right size your print and capture environment to meet your agency's workflow, budget, and facilities requirements. Select devices provide a low total cost of ownership for a fiscally responsible investment and performance you can monitor and trust.
Capture and Share Information
Brother offers the Barcode Utility value service, enabling documents that have a barcode or QR code (case files, depositions, evidence, etc.) to be scanned, saved, and filed using structured workflows and document routing technology. Save time, improve security, and reduce errors in job separation, file renaming, or folder and destination filing.