eCitation Solutions for Police Departments
Proven ROI of eCitation…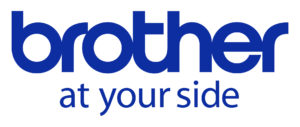 With the numerous benefits and proven ROI of eCitation, many state legislatures, county, and municipal governments are exploring or in the process of passing straightforward policies that mandate the adoption of eCitation programs.
By mandating eCitation systems, states can ensure their local Law Enforcement agencies are positioned to take advantage of the efficiencies and safety benefits these systems are designed to deliver.
With more possible government mandates on the horizon, there is no time like the present to stay ahead of the curve, realize the value of eCitation, and deploy these innovative solutions.
Meet RuggedJet Go mobile printers – pocket-sized, easy-to-pair devices that are ready to connect to almost any device. So printing the tickets or parking violations you need is as easy as grab, print, and go.
Provide added Officer safety
An eCitation system can reduce that time to two to three minutes, enabling the Officer to complete the process and move out of harm's way much faster. In general, a good eCitation program means that officers spend less time on the side of the road and maintain a greater awareness of their surroundings – all of which leads to improved officer safety.
Delivers improved efficiency
In addition to boosting officer safety, eCitation systems offer numerous other benefits. They vastly improve citation accuracy, drastically reducing the number of dismissed or uncollected tickets due to illegibility and allowing the recapture of millions of dollars of previously lost revenue. Shorter traffic stops also frees officers from time-consuming administrative tasks so they can focus on serving and protecting their community – a much more rewarding responsibility that raises job satisfaction.
RuggedJet Go series

m

obile printers are built for real work

 of public safety pros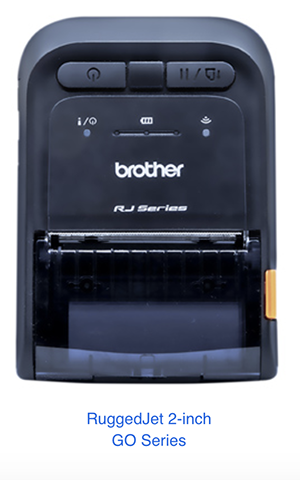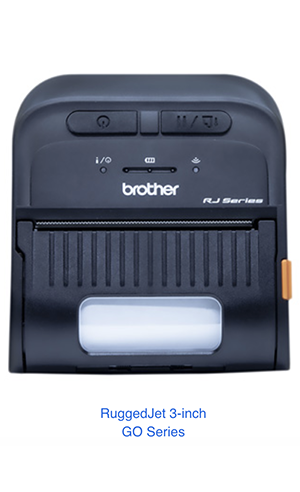 Support many departments and different ticketing situations
Tool required to collect data for state mandates
Easy to install and maximize space in the vehicles
Eliminate multi-step ticket entry process
The straight forward ticket entry process
Cut down on Officer ticketing time
Why contact NEWCOM?
NEWCOM is a valued, Reseller Partner of Brother Mobile Solutions and can easily answer questions and help to explore RuggedJet options for your Field Service. Our NEWCOM Engineers design and propose the right comprehensive printer systems based on your department's mobility and integration requirements.