Modern data center challenges require a new approach to storage infrastructure
In the new data era, the combination of massive amounts of data and unparalleled technology innovation has given businesses of all sizes the opportunity to become disruptive, digital powerhouses. But despite this potential, many learn that digital transformation can be complex and challenging. Data has become more diverse than ever before – and it is now being created, processed, and stored everywhere, from edge to cloud.
Download Data Sheet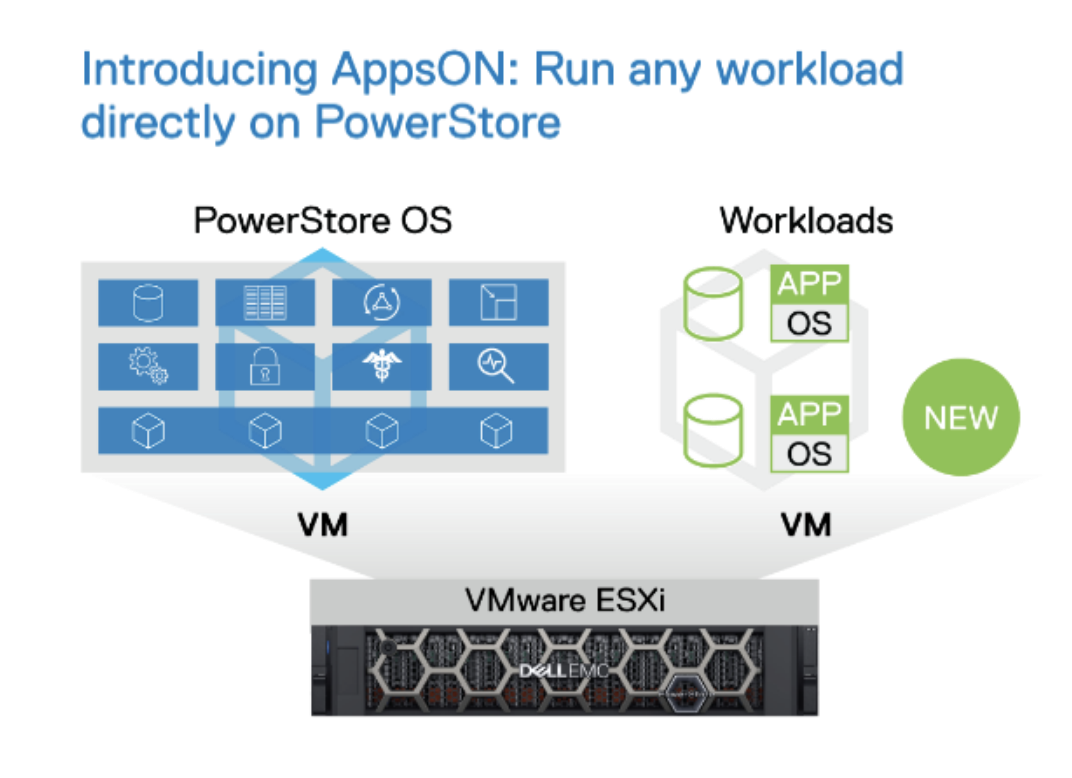 Most organizations have found that no single infrastructure can address all their data requirements, so they utilize different architectures, creating siloes of IT resources that are managed and consumed independently. Enterprise-grade, on-premises storage must now provide the same operational flexibility as cloud, becoming ever more adaptable, automated, and easier to integrate with existing management frameworks. To meet these conflicting demands, a new architecture and approach to storage is required. Dell Technologies introduces PowerStore – a modern storage appliance designed for the data era. This game-changing new platform unlocks the power of data, regardless of its structure or location, helping you adapt and transform your IT without disrupting current operations.
Why Contact NEWCOM?
NEWCOM is a valued, Gold Partner of Dell Technologies and is able to answer questions and provide solutions tailored to your Dell technology needs. Based in the metropolitan Boston area with operations nationwide. Our expert project team of engineers offers turnkey solutions for commercial and public sector markets ranging from system analysis, design, installation, implementation, and system management, and raises the bar for the highest standards for customer support. Partnering with Dell Technologies allows NEWCOM to provide the critical link between IT solutions and business optimization providing customized, best-in-class solutions that are designed to maximize our client's technology investment in the face of the on-going technological change. 
▪︎ Any workload – single architecture for physical, virtual, and container-based apps and databases. Designed for "6 9s" availability2
▪︎ Performance optimized – end-to-end NVMe design3 is up to 7X faster4 than previous arrays with up to 3X better response time.5
▪︎ Scale up and scale out – independently add capacity or processing power.
▪︎ Efficiency without compromise – always-on inline data reduction with guaranteed 4:1 average DDR6
▪︎ Programmable infrastructure – end-to-end automation streamlines IT and DevOps
▪︎ Autonomous appliance – built-in machine learning optimizes resources
▪︎ Proactive healthy analytics – smart monitoring reduces risk and predicts needs
▪︎ Flexible architecture – container-based software stack enables application mobility
▪︎ Flexible deployment – modernize the core, edge, and cloud without disruption
▪︎ Flexible consumption – choice, predictability, and investment protection with pay-per-use solutions and data-in-place upgrades
More about Dell EMC PowerStore
PowerStore's single architecture for block, file, and VMware vVols leverages the latest technologies to support an enterprise-class variety of traditional and modern workloads – from relational databases, to ERP and EMR apps, cloud native applications, and file-based workloads such as content repositories and home directories.
Designed to leverage next-gen innovations such as end-to-end NVMe3 and dual port Intel® Optane™ solid state drives (SSDs) as Storage Class Memory (SCM), PowerStore delivers up to 7x more IOPs4 and 3x lower latency5 for realworld workloads compared to our previous storage generation, giving you all the headroom you need to ensure long-term value through multiple solution lifecycles.