Newly Awarded Vendor with Savvik Buying Group
PEMBROKE, Massachusetts, August 30, 2023 – NEWCOM is newly announced as an Awarded Vendor with Savvik Buying Group. As an Awarded Vendor, NEWCOM offers Savvik members the opportunity to purchase technology such as computer equipment, supplies, and related items at discounted pricing without the delay and expense of going out to bid.
NEWCOM mirrors Savvik's commitment to Public Safety. Their simple goal is to save you time and money on the supplies and equipment your organization needs to save lives. They're able to do this by leveraging our buying power to negotiate discounts with the industry's most trusted vendors.
Product Line: Computer Equipment, Supplies and Related Items
Eligible Nationwide: Public Safety (ambulance, fire department, first responders, police/sheriff departments, industrial emergency response, and other related EMS related industries), Government, and Education
"Savvik recognized the needs of their members and created a technology procurement solution that is a perfect fit with NEWCOM. As an approved vendor of Savvik, we share the same mission in providing Public Safety, government, and education customers nationwide technology supplies and equipment that saves lives. This cooperative contract will save time and money and we're excited to offer to our customers."

Dov Koplovsky

Owner and CEO, NEWCOM
More about NEWCOM
NEWCOM serves State and Local Government agencies through public bid contracts. Technology contracts can increase Public Sector operational effectiveness by delivering the highest valued, most reliable, and competitively sourced products and services with outstanding prices. All NEWCOM's contracts have been awarded through the public bid process and are available in every state to meet your needs. Through the Savvik program, NEWCOM is able to save agencies both time and money.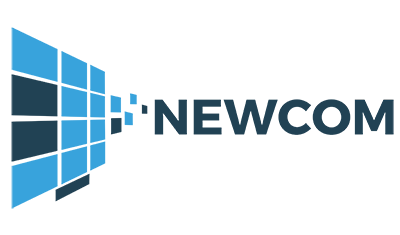 More about Savvik
The Savvik Buying Group, formally known as the North Central EMS Corporation, is a non-profit organization formed to reduce the financial impact of the Balanced Budget Act of 1997 within the EMS industry. Our mission is to provide members with a mechanism to achieve cost reductions, which has evolved into a group-purchasing program. Savvik values quality supplies and equipment for the members, at the industry's best prices. Membership is comprised of ambulance services, fire departments, first responder groups, police/sheriff departments, industrial emergency response teams, and other organizations related to the EMS industry. Savvik is proud to focus on membership nationwide. Our intent is to offer the Electronic Patient Care Reporting and Data Collection contract to all Savvik members regardless of their physical location.