MHEC Expo 2023
(Massachusetts Higher Education Consortium)
September 21st 2023 AT DCU – WORCESTER, MA           
CLICK HERE TO EXPLORE "NEW" TECHNOLOGY SOLUTIONS WITH NEWCOM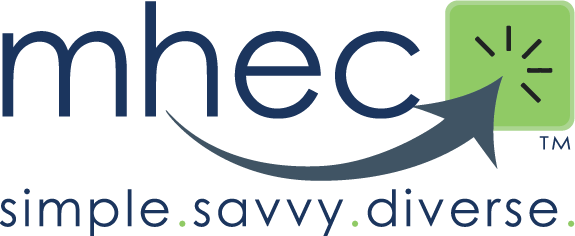 Highlighting cutting edge technology for Higher Education 
The Massachusetts Higher Education Consortium (MHEC) is a nonprofit purchasing consortium established in 1977. MHEC is the premier source for regionalized New England group purchasing in the United States.
NEWCOM is participating as an Awarded Vendor in the 2023 Expo with technology offerings to support higher education, and resource officers in public safety, libraries, and cities & towns. Like, MHEC's mission, NEWCOM provides the best in the industry for technology and best practices to these industries in the US and around the world.
What to expect from NEWCOM 
NEWCOM is a system integrator and solution provider of advanced technology for the Higher Education market. Our expert team designs solutions that maximize an agency's investment in the face of ongoing technological change. This year, for MHEC's Annual Conference, representatives from NEWCOM will be on hand to present the latest technology solutions for Higher Education. Mobility solutions to enhance communication and access to data, body camera technology designed for the harshest conditions, sensors to promote health and safety on campus, and software designed to secure your critical systems are just a sampling of what you will find in NEWCOM's booth. Stop by, talk with our team, follow us on social media and enter to win your very own Steriflight unit!
More about MHEC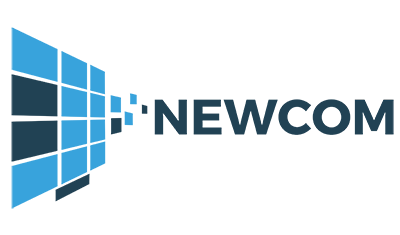 More about NEWCOM
NEWCOM partners with leading manufacturers to design, install, and support comprehensive technology solutions for higher education and public safety. We specialize in body worn cameras, modems/routers, laptops/tablets, dispatch center technology infrastructure, backup/recovery, and endpoint protection. Resource Officer safety is our priority! NEWCOM is based in the metropolitan Boston area. Our expert project team of engineers offers turnkey solutions for commercial and public sector markets ranging from system analysis, design, installation, implementation, and system management, and raises the bar for the highest standards for customer support.
Download Line Card
Did you know that NEWCOM is an Awarded Vendor for MHEC Contract? Why? To save your agency time and money. It is a streamlined buying process that makes it easy without the delay and expense of going out to bid.
The NEWCOM team maximizes "off-the-shelf" technology solutions from mobility all the way through the data center, with customized applications providing a complete IT hardware, software, and service solution for higher education and public safety. We work with our clients to design and implement cutting-edge solutions for public safety that are comprehensive and easy to deploy. Your department cannot afford to work in silos.
Trust the team at NEWCOM to match the right technology hardware and software to your mission critical applications. We have long-standing relationships to ensure your educational institution can maximize your technology investment and get it done right, on time, and on budget.
MHEC Purchasing Contract
Kristine Loomer
Sales and Operations Manager, NEWCOM
in/kristineloomer
BEST PRACTICES IN THE US AND AROUND THE WORLD
What are the objectives of the MHEC?
The objectives of the Massachusetts Higher Education Consortium (MHEC) is to strive to be the consortium of choice for our members by providing multi-vendor contracts that are the best in the industry in terms of cost avoidance, product and service depth, vendor quality, choice, and terms; and by being an active catalyst for local and regional small business participation, including women and minority-owned companies. They support the success of our members and vendors by engaging their input and providing consulting support, customized reporting, special events, education programs, and communications forums that encourage a vibrant, interactive, regional marketplace and learning community. They are committed to staying on the leading edge of technology as an integral part of our delivery model.