The Right Technology, at the Right Time –  RuggedJet Mobile Printer Series 
Connect effortlessly with MFi, NFC pairing, and both Bluetooth® and Wi-Fi® options. Stay connected with an advanced microprocessor, and sprint through demanding print jobs with all-day battery power with Brother Mobile Solutions (BMS) RuggedJet Mobile Printer Series. You can count on multiple charging options (included at no cost) and mobile device management software to keep your operation going strong. Get a printing solution that just works, with price points and lifetime support you'll hardly believe with NEWCOM, a trusted partner of BMS.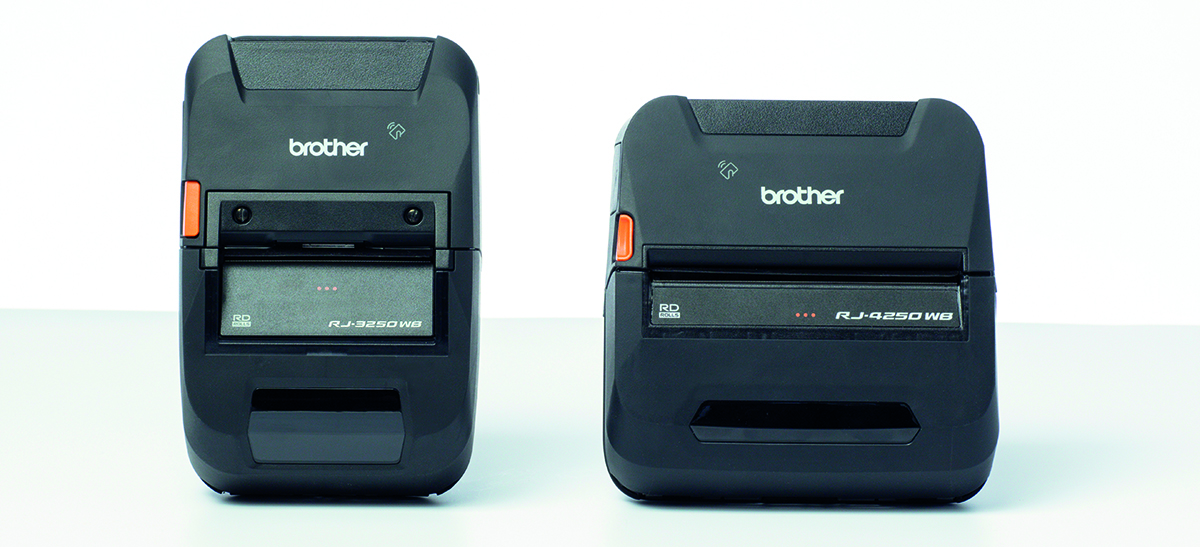 Brother Mobile's most feature-packed yet compact high-capacity 3-inch printers have a full range of connectivity options, advanced microprocessing, and extra durability.
When you need a solid handheld printer, you can rely on the RJ3200. This compact model can fit easily in your hand while still boasting the same durability as the 4200. It's equipped with a battery you can rely on and easily recharge from a wall outlet, vehicle, docking station, battery charger– and now, a USB port that allows both charging and communication. It features new docking options to let you charge while connecting to the local land for printer updates.
Windows®, Android™, and Apple iOS® MFi and AirPrint® compatibility
Up to 6-foot drop protection and IP54 dust and water resistance even without a case4
Ethernet, USB Ver.2.0 (Full Speed) (Type C), Wi-Fi® (802.11a/b/g/n), Bluetooth® Ver. 5.0, MFi, and NFC
Smart Li-ion battery (3000mAH) and management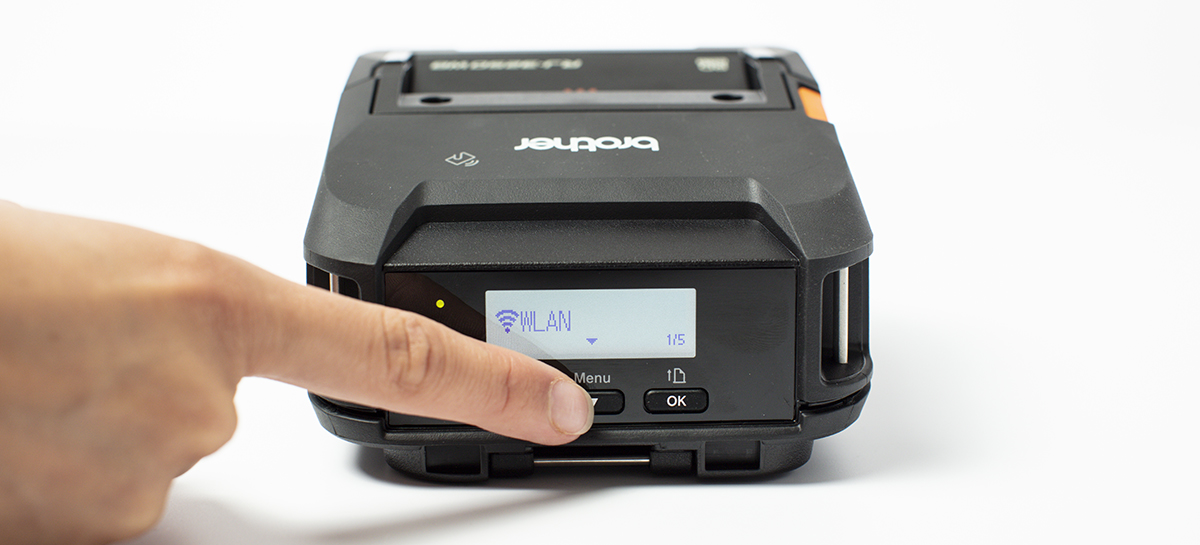 Uninterrupted connectivity
State-of-the-art processing power combines with all the connectivity options you need to get connected and stay connected. Print from almost any device with leading iOS® and Android™ compatibility.
More ways to stay powered
Keep printing with long-lasting smart batteries (3,000mAh). Charge up with AC adapters. Plug into power and data transmission with a USB Type C micro-connector option. Or use single- and 4-bay Ethernet cradles to charge (and update) select printers at night.
Cleverly sleek. Completely powerful.
Compact enough to wear or carry for a full 8-hour shift, these feature-packed printers produce more labels for longer. All with leading prints speeds up to 5ips2,3 and conveniently lightweight designs.
Rugged from the inside out
Get extreme reliability with extra internal protection. Plus molded rubber housing purposefully positioned top displays, and industrial-grade buttons to safeguard the printer exterior.
Why contact NEWCOM?
NEWCOM is a valued, Reseller Partner of Brother Mobile Solutions and can easily answer questions and help to explore RuggedJet and PocketJet options for your public safety needs. Our NEWCOM Engineers design and propose the right comprehensive printer systems based on your department's mobility and integration requirements.
Authorized Reseller Partner