Overcoming the Cybersecurity Asset Management with Armis
Continuous innovation in device technology delivers more risk
Today, "more" is on the rise. More assets, more platform variations, more API integrations, more apps, more processes, and more users. The continuous innovation in device technology delivers convenience and the promise of better productivity, collaboration, and efficiency, but it also results in more risk.
The proliferation of assets across organizations has increased the need for better visibility of those assets to properly manage your risk posture and threat landscape. Unfortunately, management of all assets is strewn across multiple IT and security solutions. The "great silo-ization" of legacy tools means a fragmented landscape, with neither complete visibility nor a single source of trusted information. And that means IT and security teams struggle to understand what assets they truly have—and to ensure policies are properly enforced, risk is managed, and assets are protected.
Complexity. Fragmentation. Loss of control.
There may be a debate on just how many devices are connected to networks.  But there is no debate about the growing complexity and lack of visibility with which IT and security teams contend. Today, almost every organization relies heavily on connected assets and devices to conduct all aspects of business. This is done through managed devices (laptops, desktops, and servers), smartphones and BYOD, virtual assets, cloud services, and even IoT devices (the "great unmanaged"). The result is billions of devices connecting to critical data and infrastructure, with more continuously being brought online every day.
COVID-19 pandemic has also contributed
The COVID-19 pandemic has also contributed to the rise of the complexity issue of more and varying types of assets. Beyond the assets in the workplace, the sudden shift to remote work, and a massively distributed operational model for enterprises, IT teams have had to rapidly increase the pace of digital transformation to support business continuity efforts.
The primary facilitator has been these assets, and as 5G adoption has become more prevalent and accessible, companies that invested in device usage were better equipped to limit disruption. According to research from McKinsey, COVID-19 actually helped accelerate the adoption of connected devices because standard organizational barriers that typically limit innovation were removed to expedite productivity efforts. Visibility and control across disparate tools are necessary—and missing for most organizations.
Download Solution Brief
Unified Asset Management puts comprehensive device identity and classification all in one place.
Completely Passive and Agentless Technology that won't impact your network or critical devices.
Dynamic Risk Assessment helps you proactively understand and reduce your attack surface.
Continuous Threat Detection and Response that mitigates threats and attacks automatically.
Frictionless Deployment and Integration that delivers immediate time-to-value.
Laptops, Desktops, and Servers
Organizations still struggle to see all their desktops, laptops, and servers, as well as the state of those devices. IT can't always keep up with every deployed device across an organization, and across all the primary networks and subnets. EDR and vulnerability management solutions just don't identify or secure every device.
Virtual Machines 
Virtual machines are ubiquitous in organizations because they are easy to spin-up and put into use. To take advantage of this computing power, security is usually sacrificed for development speed. With each instance of unmanaged VMs— whether in the cloud, hybrid, multi-cloud, or on-prem—new layers of complexity are added to the task of managing risk.
IoT Devices
Every second of every day, 127 new devices get connected to the Internet. Whether the Enterprise of Things, IoT, IoMT, or IIOT, they are unmanaged devices that can't take agents and can't be secured by legacy solutions. And by this year, up to 90% of all devices across an organization will be unmanaged.
BYOD
Smartphones and tablets still proliferate across every organization. Regardless of MDM and EMM solutions, from corporate-issued to employee owned to vendor devices, or other transient mobile devices, it means complete visibility and control has remained elusive.
Cloud Instances
As companies continue to move workloads to the cloud, their security visibility gap widens. IT teams are increasingly challenged with identifying activity and risk within the cloud, multi-cloud, and hybrid environments. This creates a complicated landscape to manage, which leads to cloud visibility gaps, and ultimately, opportunities for attacks to target these blind spots.
The critical question is this—do IT and security teams fully know and understand all the assets in their environment?
***********
The simple answer is, no. And it's through no fault of their own. The task has become simply too overwhelming and specialized.
About Armis
Armis is the leading unified asset visibility and security platform designed to address the new threat landscape that connected devices create. Fortune 1000 companies trust our real-time and continuous protection to see with full context all managed, unmanaged, and IoT devices, including medical devices (IoMT), operational technology (OT), and industrial control systems (ICS). Armis provides passive and unparalleled cybersecurity asset management, risk management, and automated enforcement. Armis is a privately held company headquartered in Palo Alto, California. Armis®️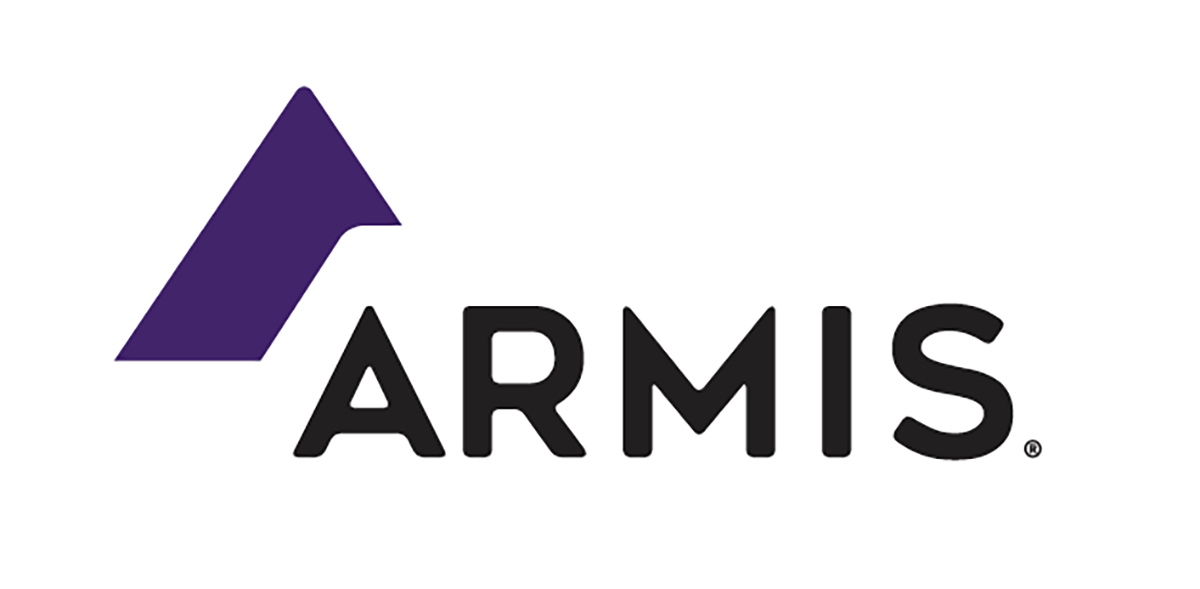 Why NEWCOM
NEWCOM is a valued, trusted partner of ARMIS software, unified asset visibility, and security platform that is designed to address the new threat landscape that connected devices create. NEWCOM is trained and certified to answer ARMIS questions and provide solutions tailored to your IT and OT technology needs. Based in the metropolitan Boston area with operations nationwide, our expert team of engineers and trained sales professionals offer turnkey solutions for commercial and public sector markets. We analyze, design, recommend, install, and help manage your systems raising the bar for the highest standards for customer support. To learn more, visit newcomglobal.com.