How Brother Mobile Solutions Combat Mobile Printing Challenges
5 Common Ways to Combat Mobile Printing Challenges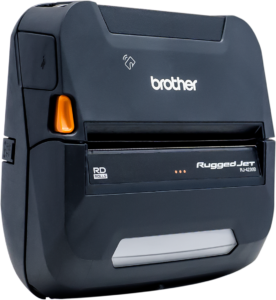 Are you having trouble with mobile printers in the tough, demanding world of public safety?
Public Safety officials tasked with protecting and serving our communities, law enforcement departments and emergency personnel need reliable mobile technology you can depend on. Technology that empowers you to do your job safely and efficiently – without overheating issues, finicky Bluetooth® connections, and flimsy parts.
Innovative RuggedJet 4200 mobile printers from Brother are built for real work, based on the actual feedback of real customers. Check out five of the ways these powerfully portable printers help today's departments overcome all-too-common mobile printing challenges – both in the vehicle and in the field with Brother Mobile Solutions.
Why Call NEWCOM?
NEWCOM is a valued, trained partner of Brother Mobile Solutions to be able to answer questions on the PocketJet Series and help you find the right mobile printer solutions for your needs. Our Engineers design and propose the right comprehensive systems based on our clients' requirements from mobility all the way through the data center. We take inventory of what you currently are using the field for rugged, mobile technology and make sure what printer works best for your feature requirements.


---
More about Brother Mobile Solutions
Brother Mobile Solutions (BMS) capitalizes on innovative technologies and processes that boost efficiency, productivity, and bottom-line performance. Putting its principles into action, BMS equips thousands of its technicians with mobile technology designed to speed transactions, ensure compliance and help improve customer satisfaction.