MCOPA
2022 Show
(Massachusetts Chiefs of Police Association)     
April 13, 2022 at Royal Plaza Trade Center, Marlborough, MA         

      
Click HERE to explore "NEW" Technology Solutions with NEWCOM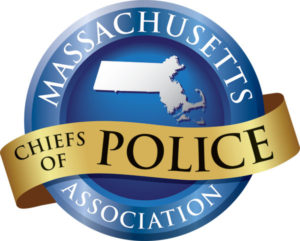 In Unity There Is Strength
NEWCOM is excited to be at the Massachusetts Chief of Police Association 2022 Show in person this year with new IT solutions for law enforcement.
NEWCOM partners with leading manufacturers to design, install, and support comprehensive technology solutions for Law Enforcement. We specialize in body worn cameras, modems/routers, laptops/tablets, dispatch center technology infrastructure, backup/recovery, and endpoint protection. Officer safety is our priority! We're based in the metropolitan Boston area with operations nationwide. Our expert project team of engineers offers turnkey solutions for commercial and public sector markets ranging from system analysis, design, installation, implementation, and system management, and raises the bar for the highest standards for customer support.
Did you know that NEWCOM is an Awarded Vendor for several Massachusetts State Purchasing Technology Contracts? Why? To save your agencies time and money. It is a streamlined buying process that makes it easy without the delay and expense of going out to bid.
The NEWCOM team maximizes "off the shelf" solutions from mobility all the way through the data center, with customized applications providing a complete IT hardware, software, and service solution for Public Safety. We work with our clients to design and implement cutting edge solutions for public safety that are comprehensive and easy to deploy. Your department cannot afford to work in silos.
Trust the team at NEWCOM to match the right hardware and software to your mission critical applications. We have long standing relationships with the leading CAD, RMS, and JMS providers to ensure your agency can maximize your technology investment and get it done right, on time, and on budget.
Contact NEWCOM for a No Cost assessment.
Awarded Vendor for the Following Technology Purchasing Contracts!
More about MCOPA
"The MCOPA shall advance professional police services; promote enhanced administrative, technical, and operational police practices; foster cooperation and the exchange of information and experience among police leaders and police organizations of recognized professional and technical standing throughout the Commonwealth. We shall champion the recruitment and training of qualified persons in the police profession and encourage all police personnel statewide to achieve and maintain the highest standards of ethics, integrity, community interaction, and professional conduct." – (About MCOPA)

Meet the NEWCOM Team that believes in true partnerships!