National Law Enforcement Appreciation Day (L.E.A.D.)
C.O.P.S. Concern for Police Survivors
NEWCOM supports law enforcement officers nationwide by promoting National Law Enforcement Appreciation Day (L.E.A.D.). There is a need to show law enforcement officers nationwide that our citizens recognize the difficult and sometimes impossible career they have chosen to protect and serve. On January 9th each year we make sure we stop by local agencies to drop off cards of appreciation, buy them lunch, or simply say thank you.
Each year, Concerns of Police Survivors (C.O.P.S.) calls our nation's citizens to action in support of law enforcement.
Learn more about the event: L.E.A.D.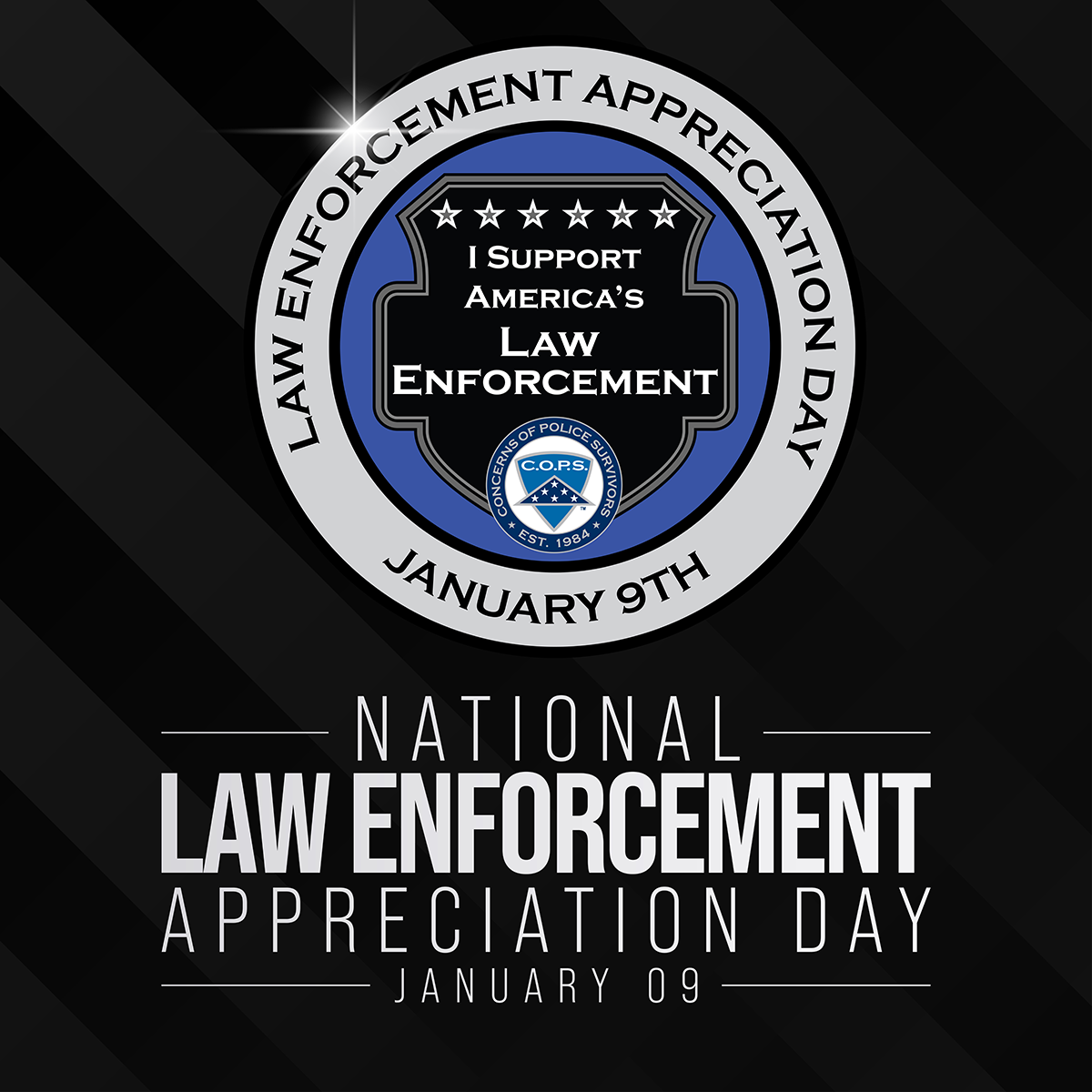 "Every day is law enforcement appreciation day at NEWCOM. My team serves over 1500+ agencies nationwide by providing technology that keeps them safe in the field. However, we were able to take time away from our desks to give thanks and shake hands with our local agencies in collaboration with Concerns of Police Survivors (C.O.P.S.) for Law Enforcement Appreciation Day #LEAD2023. We appreciate all law enforcement for their dedication, sacrifice, and commitment to their jobs "

Dov Koplovsky

Owner & CEO of NEWCOM
More about C.O.P.S.
Every year, the C.O.P.S. recognizes that every law enforcement officer is subjected to crisis and tragedy as a part of their job.  They see the most unthinkable acts of criminal behavior in our society. This conference offers a much-needed focus on officer wellness and the need to proactively address the cumulative stresses that can occur over an officer's career.  This conference is for all law enforcement officers (active or retired) nationwide.