March 17-20th – Las Vegas, NV 
Caesars Palace
3570 S. Las Vegas Blvd.
Las Vegas, NV 89109
CentralSquare 2020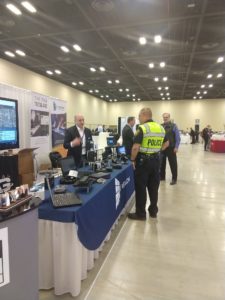 CentralSquare 2020 builds on the success of SPARK, TriCON, Z1 and ICON in one unified event. CentralSquare 2020 is the premier educational and networking event for more than 7,500 CentralSquare customers. It promises to be the must-attend event for public sector agencies across North America.
CentralSquare Technologies is changing how they interact with vendors and their customers by streamlining the ordering process, the deliverables, and providing a better client experience by partnering with NEWCOM.  NEWCOM designs, orders, delivers, and services CentralSquare Technologies customers with IT solutions.
NEWCOM is part of the pre-sale process, Proposal response, Deal management, hardware design, discovery, in-scope hardware, out of scope hardware, add on sales, problem resolution, and post service support.
Join, NEWCOM and CentralSquare Technologies to help deliver hardware and provide services that you may need for your software solution. Offering strategic solutions, 
services, extended warranties, and early adopter opportunities. Get to know us at CentralSquare 20/20!
More about CentralSquare:
Bringing together Superion, TriTech along with Zuercher, and the public sector and healthcare business of Aptean, CentralSquare Technologies is an industry leader in public safety and public administration software, serving over 7,500 organizations from the largest metropolitan city to counties and towns of every size across North America. Learn more about the event: CentralSquare Technologies.
NEWCOM is providing IT solutions with the latest technologies and innovations to simplify and solve problems.