4G and 5G WAN Solutions 
Solve common shortfalls of wired-only networks
Most organizations are using cellular broadband somewhere within their enterprise network. As they strive for more agile, secure, and resilient connectivity, organizations are no longer pondering if Wireless WAN will play a role, but rather how much and to what extent it will reshape their networking capabilities. There is confidence in the promise of cellular 4G and 5G, which is in a virtual tie with cable and DSL as the leading option for enterprise wide area networking (WAN) and amid expectations, it will experience the fastest growth over the next three years.
Over the next three years, growth for all forms of broadband will continue to accelerate, as will all forms of WAN connectivity. But the use of 4G and 5G cellular links will grow fastest, increasing by 68%, compared to 56% for cable and DSL, as organizations seek to increase bandwidth and introduce new services. Survey participants also document the dramatic increase in software-defined WAN (SD-WAN), which appears on track to exceed 90% penetration within the next two years.
Download the attached report, based on IDG data, to makes it clear that 4G and 5G for Wireless WAN have become essential for enterprise networking.
"The third annual IDG/Cradlepoint survey demonstrates that organizations are accelerating their use of Wireless WANs as they gain confidence from their experiences. Many have used 4G LTE to transform WANs and edge networking and are eager to employ the flexibility and high performance of 5G solutions"

Network World from IDG

The State of Wireless WAN 2022

Download Report
NEWCOM is a trained, certified partner of Cradlepoint and can help you navigate the best wireless technologies to use for 5G. We already know that a cellular wireless modem combines reach and reliability with greater simplicity, agility, and security and so should you. Fully unlock the power of secure, reliable, and agile Wireless WANs with Cradlepoint by contacting NEWCOM.
Contact a NEWCOM Engineer Today!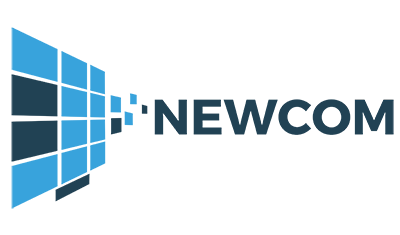 NEWCOM is an Awarded Vendor for multiple state and local government agencies through public BID contracts.
What does this mean?  NEWCOM can streamline the buying process for IT products and services with no need for Requests for Proposals (RFPs). Take advantage of a more streamlined buying process! 
More on Contracts
Cradlepoint
Cradlepoint is a global leader in cloud-delivered 4G and 5G wireless network edge solutions. Cradlepoint's NetCloud™ platform and cellular routers deliver a pervasive secure, and software-defined Wireless WAN edge to connect people, places, and things — anywhere. More than 28,000 businesses and government agencies around the world, including many Global 2000 organizations and top public sector agencies, rely on Cradlepoint to keep mission-critical sites, points of commerce, field forces, vehicles, and IoT devices always connected.