Mobile Printing and Labeling Solutions 
Get powerful, portable labeling s

olutions with Brother Mobile Solutions
Labels are an important component of regulatory compliance, tracking maintenance, locating safety equipment, and overall improved organization. When it comes to building maintenance, for example, labels are added to a specification plan and applied so the technician's job is organized and made easier. They can walk up to a cable or wire and see the label right away. If there is no label, that can lead to a number of challenges and time-consuming problems and even create a safety concern. If a contractor disconnects the wrong wire/cable or doesn't know which part of the infrastructure supports a specific system, it can be a big liability. This can include bringing down critical building systems or other big consequences.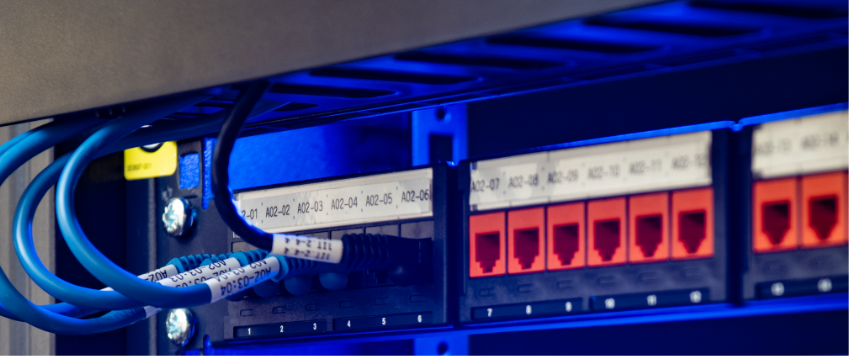 Not all labeling tools are created equal
These examples are specifically calling out the necessary labels (and printers needed to create them), contractors know which labels to produce and which products are best for labeling. Including the product name or label type in the specifications means that the purchasing or facilities manager knows exactly what to purchase and makes purchasing very easy. The more time spent detailing each step of the labeling in a specification plan, including the label tape, the more likely a vision for the project will be executed accurately and the less chance for unplanned repair difficulties.
Mobile Printing and Labeling for Datacom | Security | A/V
Extreme Simplicity
All EDGE labelers have one thing in common: they are all remarkably easy to use. Intuitive menus and built-in label application keys make it easy for just about anyone to create and produce professional labels in seconds, without ever reading a manual.
Label Durability
EDGE labeling tools accept genuine Brother HGe and TZe laminated tapes. Brother's laminated labels withstand abrasion, harsh UV exposure, extreme heat or cold, grease, water, grit, grime, and industrial solvents. Tapes come in easy-swap drop-in cassettes so you can change label sizes, colors, and adhesive types in seconds.
Improved Project Accuracy
With smart keys for common label types, built-in templates and symbols, and advanced connectivity options for creating labels directly from a database, it's never been easier to accurately label even the largest datacom installations—and simplify future changes.
Affordable
Unlike many labeling solutions on the market, EDGE offers a variety of industrial models with the features and functionality to meet the needs of contractors large and small. And because Brother tape cassettes hold larger capacity than competitive models, they're even more affordable.
EDGE PT-E550W
Handheld Industrial Labeler with Wi-Fi®
 

and Dual Auto Cutter (up to 24mm labels)

The PT-E550W lets you take pride in the quality of your work, printing durable labels for electrical or datacom installations. Create professional labels with the built-in labeling functions or PC software. Even turn your smartphone or tablet into a powerful wireless jobsite labeling partner with the Brother iLink&Label cable labeling app.
Play Video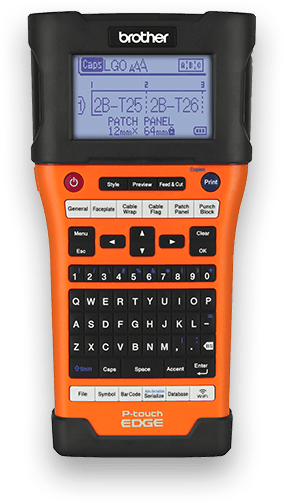 Why contact NEWCOM?
NEWCOM is a valued, Reseller Partner of Brother Mobile Solutions and can easily answer questions and help to explore mobile printing and labeling options. Our NEWCOM Engineers design and propose the right comprehensive printer systems based on your department's mobility and integration requirements.
Authorized Reseller Partner

References:
Brother Mobile Solutions. (2021, April 9). Retrieved from: https://brothermobilesolutions.com/2021/04/09/labeling-new-building-specifications/