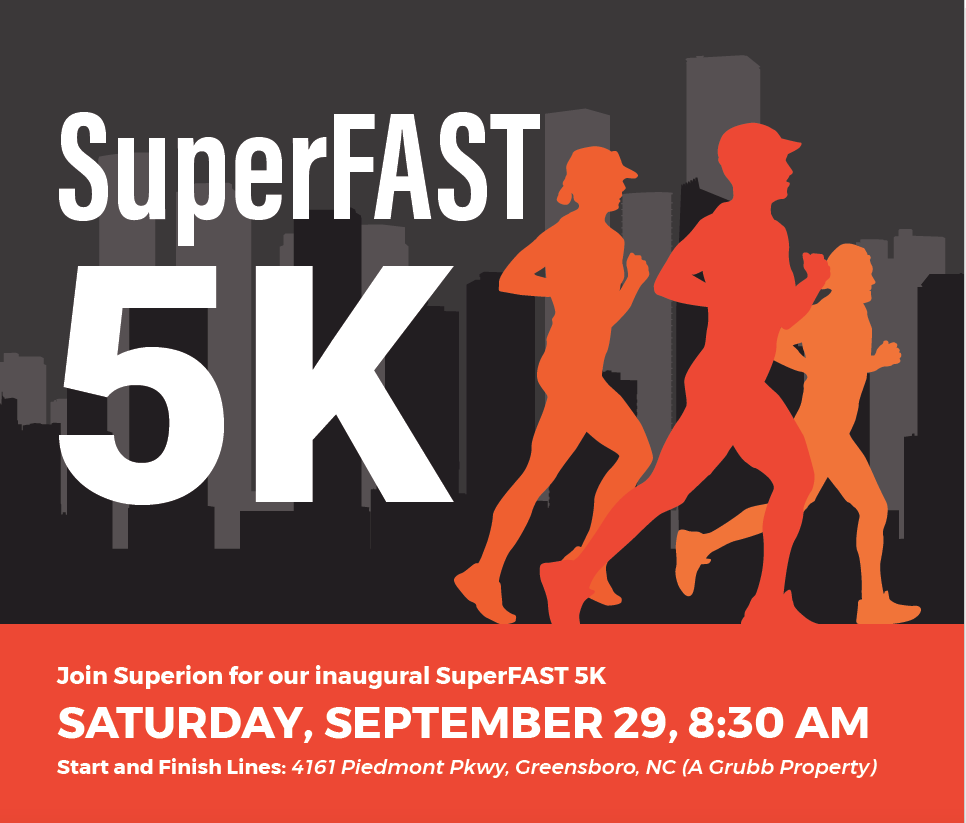 CentralSquare Technologies SuperFAST 5K
Join CentralSquare for their first 5K race in High Point. CentralSquare develops software for the public sector, including the High Point Police Department responding to life-saving calls.
Not interested in running or walking in the race? You can still join us at the SuperFAST 5k as a VOLUNTEER.
The Event
Join CentralSquare for their first 5K race in High Point! CentralSquare welcomes the running (or walking) community to join us for a morning of exercise, music, and refreshments.
This race will support the Concerns of Police Survivors (C.O.P.S.) foundation. Each year, between 140 and 160 officers are killed in the line of duty, and their families and co-workers are left to cope with the tragic loss. C.O.P.S. provides resources to help them rebuild their shattered lives. USATF Certified Race
---
About CentralSquare

Formed by the merger of Superion, TriTech along with Zuercher, and the public sector and healthcare business of Aptean, CentralSquare Technologies is an industry leader in public safety and public administration software, serving over 7,500 organizations from the largest metropolitan city to counties and towns of every size across North America. Its technology platform provides solutions for public safety, including 911, computer aided dispatch, records management, mobile, citations, evidence management, and corrections. For public administration agencies, CentralSquare provides software for finance, human capital management, payroll, utility billing, citizen engagement, asset management, regulatory compliance, and community development. For hospitals and clinicians, it provides patient information, compliance, and analytics software. CentralSquare's broad, unified and agile software suite serves 3 in 4 citizens across North America. Learn more at centralsqr.com.
When
Saturday, September 29th at 8:30AM
Where
The SuperFAST 5K start/finish is at the CentralSquare High Point office at 4161 Piedmont Pkwy, Greensboro, NC 27410
Click for Course Map
Registration rates and information about the SuperFAST 5K Event CLICK HERE!