Campus Safety Conference  – East (Charlotte, NC)                     
Stop by Booth#53 to explore ways to improve preparedness, response, and recovery with IT Solutions!

NEWCOM is looking forward to attending the Campus Safety Conference 2019 – East in Charlotte, NC. NEWCOM offers a full range of technology products and services competitively priced and backed by a team of highly experienced and skilled engineers. Partnering with leading manufacturers, NEWCOM designs the most comprehensive systems based on our client's needs.  From mobility all the way through the data center, NEWCOM maximizes "off the shelf" solutions with customized applications giving the customer exactly what they need. 
Did you know that we are certified and partnered with multiple technology groups that offer mobile data acquisition, fleet management, facial recognition, and business continuity in the data center? NEWCOM's team of engineers, Keith Bumgarner, Christopher Ermis, and Nate Evans are ready to help provide the right technology solution to your campus safety, security, emergency management, and technology challenges.
At NEWCOM we work with our clients to design and implement cutting edge solutions that are comprehensive and easy-to-deploy.
Trust the team at NEWCOM to match the right hardware and software to your mission critical applications. We have long standing relationships with the leading providers to ensure your agency can maximize your technology investment and get it done right, on time, and on budget.
Visit NEWCOM at Booth #53 at the Campus Safety Conference East! Or…contact NEWCOM today for a No Cost assessment.
About Campus Safety Conference – East 
"Campus Safety (CS) magazine and CampusSafetyMagazine.com exclusively serve campus police chiefs, security directors, IT personnel, emergency managers and executive administrators involved in the public safety and security of major hospitals, schools, and universities in the United States. The magazine is issued eight times per year and is distributed to more than 18,000 campus safety and security professionals nationwide. Online, CampusSafetyMagazine.com attracts an average of over 94,000 users each month and is growing rapidly to serve the needs of the expanding campus safety market. CS is a product of the leading operator of business-to-business trade shows in the United States – Emerald Expositions. Emerald currently operates more than 55 trade shows, as well as numerous other face-to-face events." – (About Campus Safety Conference)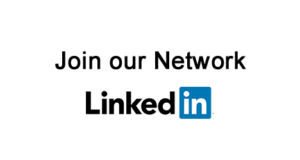 Meet the NEWCOM Team that believes in true partnerships!