CITIZEN – Printers for Professionals
NEWCOM Product Announcement
NEWCOM sells a large volume of printers yearly. Citizen Systems has a 3-inch printer that works well in the automotive industry as well as the Direct Store Delivery vertical markets. Our partnership started with these markets and is continuing to grow into other areas. Call NEWCOM to get a demo unit of any model Citizen printer. We Install. We Support. We Deliver. – all the details that fit your system including paper, power supplies, and carry options.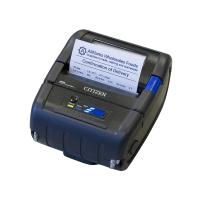 Citizen printers are fast, tough and easy to use. Their machines are designed to deliver optimum performance, functionality, and reliability, bringing you the best possible return on investment. They are at the leading edge of printer design and build our machines with features that offer hassle-free, high-quality output with minimal maintenance. Throughout their range, you will find printers that are smaller, faster and more reliable than any competing model on the market. Their new generation of energy efficient printers cut costs and save waste, and all our latest label, POS and mobile printers are backed by outstanding customer support services, giving you total peace of mind. The qualities of Citizen printers can be summed up in three words: performance, precision, perfection.
Citizen Systems is a wholly owned subsidiary of Citizen Systems Japan and part of the Citizen Group of companies, famous for their watches and timepieces since 1930.
Meet the NEWCOM team that believes in true partnerships!
Our LinkedIn business card – Partners with us!